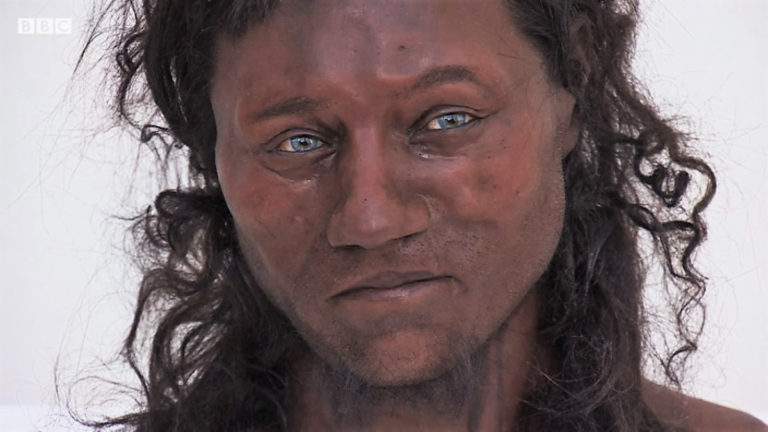 This ridiculous idea claiming that the ancient British people were niggers is falling apart. The idea centered around the possibility that a 10,000 year old British man called "Cheddar Man" was a Negroid. But researchers who have been studying "Cheddar Man" don't even know if he was a nigger and fully admit that they just arbitrarily modeled him with black skin.
Cheddar man may not have been 'dark to black skinned' after all.

Last month, researchers claimed that they had been able to accurately reconstruct the face of the 'first Brit' based on his DNA – and sensationally revealed he had black skin and blue eyes.

But now, one of the main scientists who helped create the reconstruction of his 10,000-year-old face says he may not have been black at all.

Geneticist Susan Walsh at Indiana University–Purdue University Indianapolis, says we simply don't know his skin colour.

While her computer model shows being black is his 'probable profile', DNA testing is not advanced enough to say for certain.
The whole "Cheddar Man" story is just another psychological warfare operation by the kike media. They used it to try and convince the British people that their ancestors were niggers. It's the most comical shit imaginable.
But "Cheddar Man" only shares a small percentage of the DNA composition found in the British people of today. This makes the entire narrative that's been pushed a hoax.