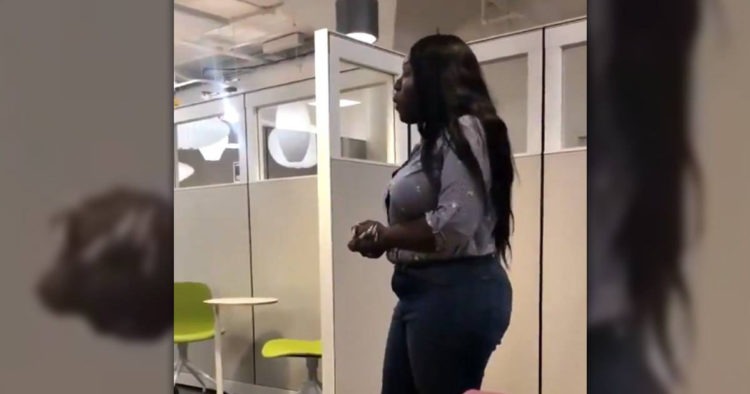 A video showing a racist nigger whining about there being "too many White people" at a multicultural facility went viral on social media earlier this week.
Here's some tweets about it.
"Too many white people" pic.twitter.com/BlCa9tPykO

— Mark Dice (@MarkDice) February 12, 2020
An irate black student at the University of Virginia blasted her white classmates for using the school's expanded multicultural center. https://t.co/caa5gAhdjq

— Andy Ngo (@MrAndyNgo) February 15, 2020
Racist University of Virginia Student Tells White People to Leave New Campus Multicultural Center: 'There's Just Too Many White People in Here' (VIDEO) https://t.co/IUjiRvFJy7

— Cassandra Fairbanks 🕊 (@CassandraRules) February 13, 2020
I know a place where there aren't too many White people.
That place is called Africa.
I suggest that this fat racist nigger woman go there if she has such a problem being around White people.