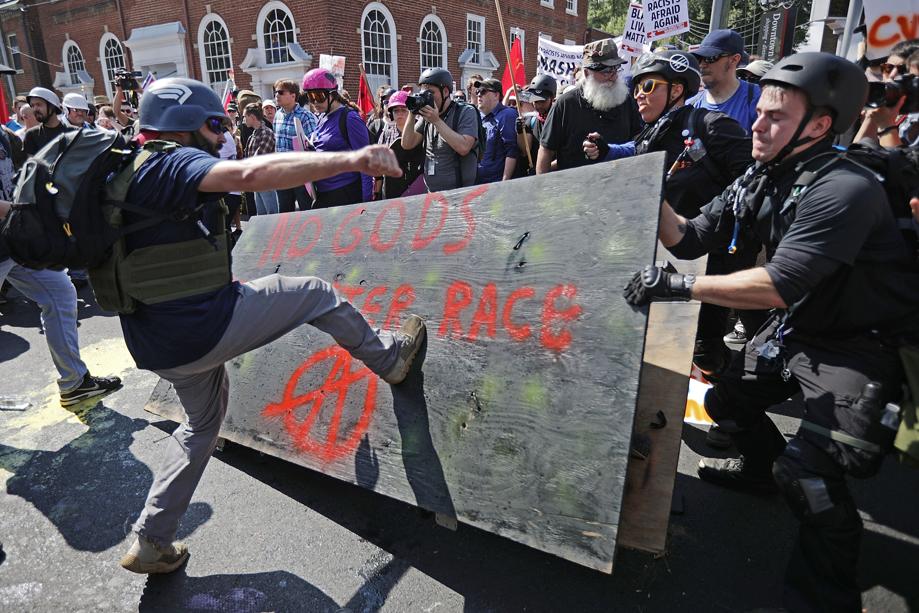 The violence at the Unite the Right rally this past August happened because the police stood down intentionally. This was confirmed in an independent report commissioned by the city of Charlottesville.
Charlottesville is proving once again that the city government is run by a bunch of Marxist scum. They have denied a permit for a 2018 rally on the anniversary of the original Unite the Right event.
The city of Charlottesville has denied a special-event permit application for a Unite the Right anniversary rally and four others demonstrations next summer.

In an email sent shortly before 5 p.m. Monday, city spokeswoman Miriam Dickler said the city is denying the five different applications for events in and around Emancipation Park, where the white nationalist rally took place Aug. 12.

According to official notices signed by City Manager Maurice Jones, the city is denying the applications for Aug. 11 and 12, 2018, a weekend, due to public safety concerns.

"The proposed demonstration or special event presents a danger to public safety and it cannot be accommodate within a reasonable allocation of city funds and/or police resources," the notices say.

On Nov. 27, rally organizer and "pro-white" activist Jason Kessler submitted his application for the event, which he described in his application as a "rally against civil rights abuse." The application also says the anniversary rally is intended to memorialize "the sacrifices made by political dissidents" at his rally earlier this year.

Within days, several other people, including Charlottesville City Councilor Bob Fenwick and University of Virginia professor Walt Heinecke, filed their own applications for events in Emancipation Park. Heinecke and Brian Lambert, an ally of Kessler's, submitted dueling applications to reserve Justice and McGuffey parks.

The city denied those permit applications for the same reasons Kessler's was rejected.
Obviously there's differing opinions on if a second event in Charlottesville is worth doing or not. Especially considering that the city is run by a Jew mayor and a bunch of criminals. What is ridiculous about this whole situation is the fact that they are denying any and all permits citing public safety concerns.
The only reason there was such a problem with public safety for the Unite the Right rally was because the police didn't do their jobs. The monkey in charge of the Charlottesville police department ordered his officers to stand down. He even said that they should let the two sides fight so they could declare an emergency and shut the event down. All of this was documented according to an independent investigation commissioned by the city. It placed full blame on the police for the violence.
Lawsuits need to be filed against the city of Charlottesville for not approving these permits. Of course, there still needs to be lawsuits filed stemming from the original Unite the Right rally. The police put everyone's lives in danger that day.