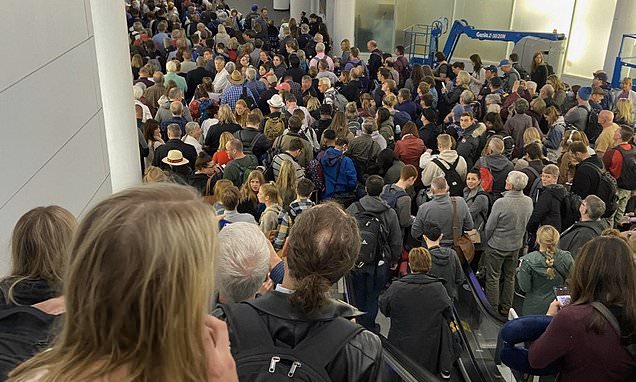 Americans returning from Europe are being subjected to coronavirus screenings and this has caused all sorts of chaos at the airports.
Thousands of travelers returning from Europe crowded terminals at several U.S. airports Saturday night in cramped, hours-long lines amid newly implemented heightened coronavirus screening.

The massive lines came hours after the Trump administration's 30-day travel ban on most of Europe took effect. The ban doesn't apply to American citizens or permanent U.S. residents.

Travelers returning from across the Atlantic were being routed to 13 U.S. airports, including Chicago O'Hare where waits were reportedly as long as eight hours to get through screening for the virus.
I don't even see the point of this. The infection is already here and widespread within the population. I'm not sure what these screenings are going to achieve other than create the chaos we are witnessing. And it isn't like each individual person going through immigration is being subjected to the actual coronavirus test. It is just a 60 second screening.
2/2 I understand this is very stressful. In these unprecedented times, we ask for your patience. It currently takes ~60 seconds for medical professionals to screen each passenger. We will be increasing capacity but the health and safety of the American public is first & foremost.

— Acting Secretary Chad Wolf (@DHS_Wolf) March 15, 2020
Plus, you are forcing people into confined areas for lengthy periods of time which only increases the chance that a carrier will infect more people.
Oh well, at least it gives the orange man the ability to say that he did something. But as I've said before, all of this is too little, too late.