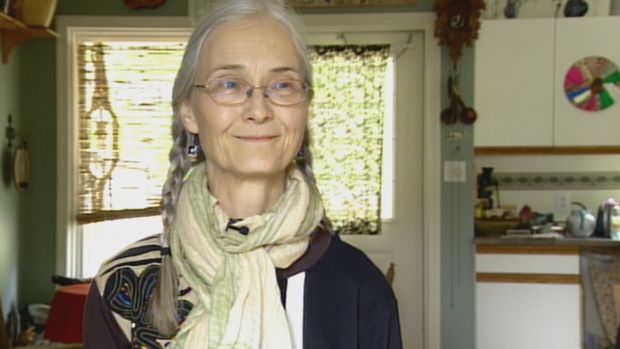 We all know that the alleged World War II Holocaust is a hoax invented by Jews. So why are people still getting arrested for denying this dumb hoax? We know it never happened!
CBC:
A Jasper, Alta., woman, infamous for denying the existence of the Holocaust, has been arrested in Germany, according to B'nai Brith Canada.

Monika Schaefer was arrested in Munich earlier this month, B'nai Brith Canada, said in a statement Thursday.

The Canadian-based Jewish rights advocacy group said it is awaiting further details on why Schaefer was arrested. It praised German authorities.

B'nai Brith officials said the group had filed complaints against Schaefer with German officials because of her "anti-Semitic incitement."

Holocaust denial is a criminal offence in Germany. Under Germany's Incitement to Hatred laws, those found guilty of denying the Holocaust could face a maximum of five years in prison.

"German officials should be commended for taking action against Holocaust denial," said Michael Mostyn, chief executive officer of B'nai Brith Canada, in a statement.

"We will continue to work, even across borders, to ensure that racism and bigotry find no haven in Canada."
Wow, so we have Jews demanding the arrest of a Canadian woman in Germany for a thought crime. Her crime being that she didn't believe 60 trillion kikes were gassed in wooden shower rooms.
Tell ya what kikes, give us proof that 60 trillion of your kind were gassed in wooden shower rooms. You won't do it because you can't. That's because it never happened. You might have been able to get away with this shit in the pre-Internet days, but not any more.
Germany is one of the most draconian governments on the planet. These "hate crimes" and hoax denial laws are as ridiculous as the stuff depicted in George Orwell's 1984.
This woman should be set free. She did nothing wrong. Questioning a historical event is not a crime that any legitimate government would enforce.
But I'm getting really sick of these Jews and their retarded Holocaust hoax. We will see a day when all of these Jew hoax memorials are going to be torn down and destroyed.