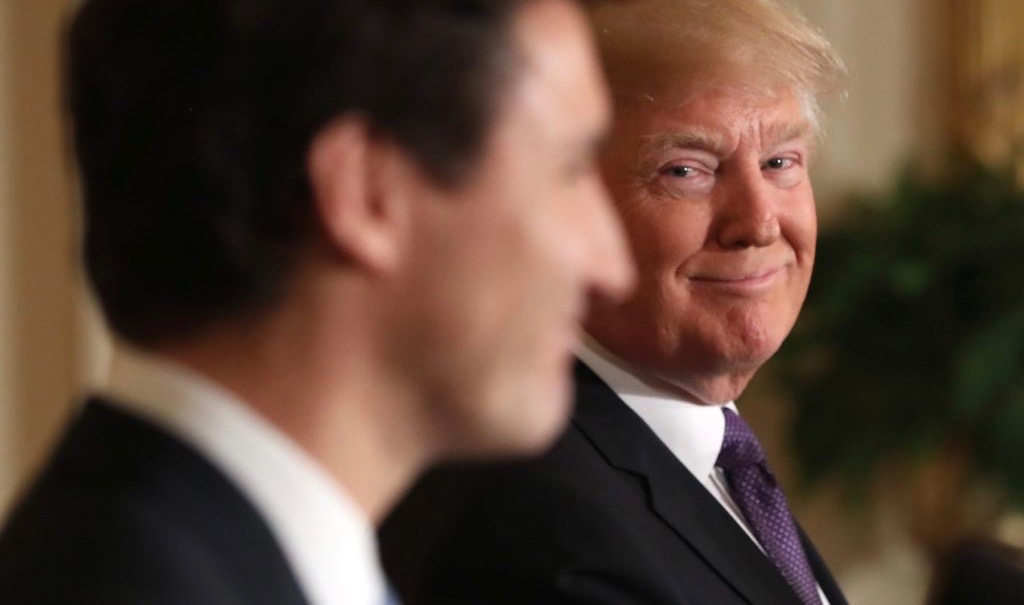 Canadian Prime Minister Justin Trudeau is rushing to do a trade deal with the United States. This after the President of the United States Donald Trump announced a new trade deal with Mexico.
CNBC:
Canadian Prime Minister Justin Trudeau said on Wednesday that it may be possible to reach a deal on NAFTA ahead of U.S. President Donald Trump's Friday deadline.

"We recognize that there is a possibility of getting there by Friday, but it is only a possibility, because it will hinge on whether or not there is ultimately a good deal for Canada," he said at a press conference in northern Ontario. "No NAFTA deal is better than a bad NAFTA deal."
It's pretty funny to see how Trudeau is trying to spin this. He's claiming that he won't accept a deal unless it is good for Canada, but in reality he has no choice but to accept whatever deal Trump presents. Canada needs access to the United States market much more than the United States needs access to Canada's market. And the agreement with Mexico made any agreement with Canada even less important to the United States. That's why Trudeau is rushing to make a deal.
Trump remarked that he thought a deal by the end of this week would be possible. He's got Trudeau in a box and he has to deal on Trump's terms. NAFTA is all but dead now.