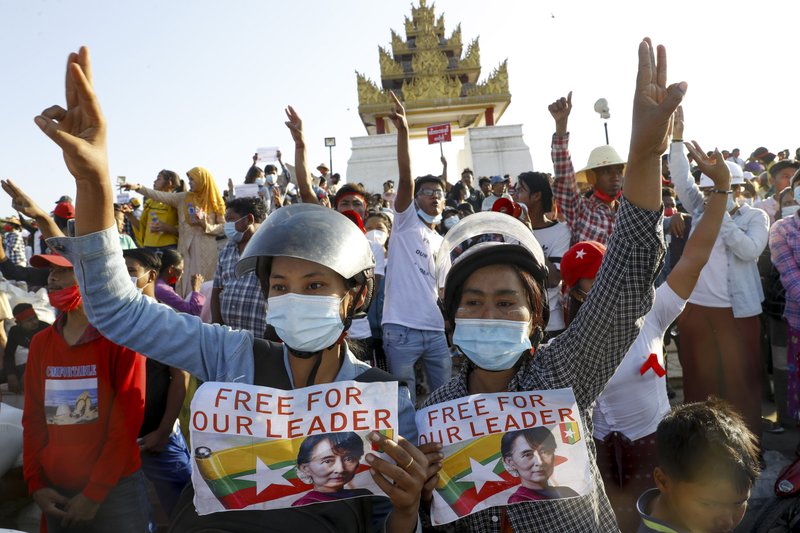 Following the military takeover of the country due to election fraud allegations, the Burmese military has been condemned around the world for violating democracy. The entire ZOG-controlled West is demanding that the allegedly democratically elected government be reinstalled as they support protests against the military.
Danish Minister of Foreign Affairs: We must stand together to put pressure on the Myanmar military to uphold its human rights obligations & reinstall democratically elected govt.. We must stand united in solidarity with the people of #Myanmar https://t.co/wsXIBP2fyk

— John Nielsen (@DKAmbMyanmar) February 14, 2021
There's allegations all over social media claiming that the military is shooting protesters.
Fear has reached a new height in Myanmar. Military tanks are lining the streets in Yangon, I've seen unverified vision of shooting into a crowd at Myitkyina. Some young people say they feel so unsafe they've had to buy weapons in self defence. #Feb14Coup #WhatsHappeningInMyanmar

— Freya Cole (@freya_cole) February 14, 2021
Who knows if any of this is even real, but you got bot accounts and random shills promoting this narrative everywhere.
I admittedly haven't been following the developments here all that closely, but it appears as if the military originally cutoff Internet access in the country after taking power only to later restore it. Once it was restored, all hell broke lose with ZOG-backed rioters and protesters organizing marches and various things.
It looks as if they're going to shutoff the Internet again to prevent these ZOG-controlled groups from organizing. Of course at this point, it is hard to say if this will be successful. It might be too late for them to control the situation. There's all sorts of faggots and weirdos out in the streets right now demanding Jewish democracy.