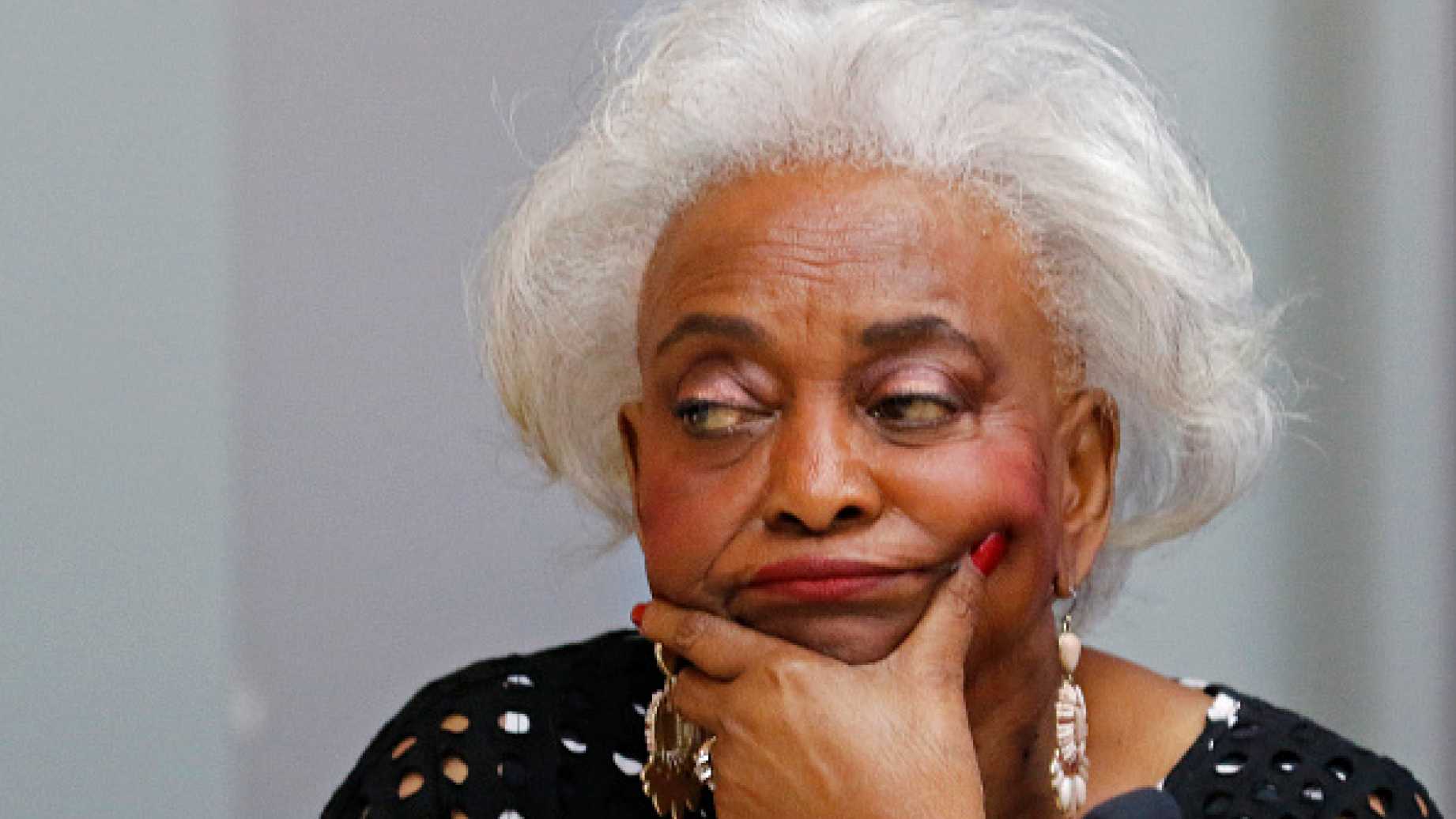 Whenever Negroes do a shitty job at something, they immediately play the race card and claim that legitimate criticism of them is racism. Here we have yet another case of this involving the incompetent Negress in charge of Broward County's elections.
A top elections official in Florida who endured national humiliation after missing a midterms recount deadline by two minutes has told the Guardian that racism is "probably" a factor in the backlash against her.

Brenda Snipes, elections supervisor of Broward county, was condemned by Republicans and Democrats after failing to submit tallies in the US Senate race between Rick Scott and Bill Nelson on schedule.

On Friday, with a hand count of votes under way, about two dozen protesters continued their vigil in a car park outside Snipes's headquarters. Some claimed without evidence that she had missed the deadline deliberately because the results she oversaw boosted Scott's overall lead.

In a short interview, Snipes, 75, said: "You know, the protesters have been claiming stuff all week so whatever they're doing, that's what they're doing. That's what they feel like they need to do."

Asked if she felt it was racially motivated, the supervisor replied: "Probably. Probably." She declined to elaborate.
The criticism of her is justified. There's been all sorts of problems with her operation and there were recent reports of 2,000 misplaced ballots during the recount.
But I'm tired of trying to explain that legitimate criticism of low IQ Negroes isn't racism. It's not like our political enemies will ever believe this even though it is the truth.
So fine, you guys win. We are criticizing her because we hate niggers. Feel better?