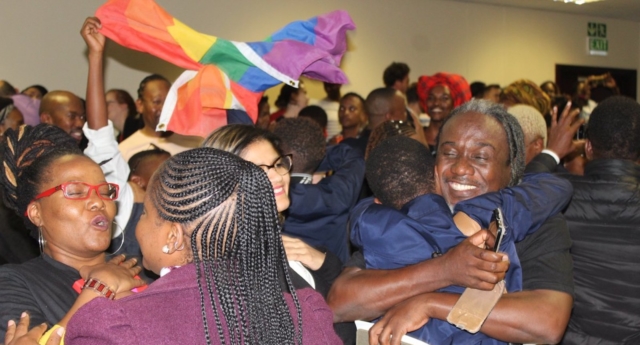 In a major step backwards for the African nation of Botswana, they have legalized gay ass sex.
BBC:
Botswana's High Court has ruled in favour of decriminalising homosexuality in a landmark decision for campaigners.

The court rejected laws that impose up to seven years in prison for same-sex relationships, stating they were unconstitutional.

The move contrasts with Kenya's recent ruling against campaigners seeking to overturn laws on gay sex.

"Human dignity is harmed when minority groups are marginalized," Judge Michael Elburu said.

Three judges came to the decision unanimously.

Judge Elburu labelled laws banning gay sex as "discriminatory" and added: "Sexual orientation is not a fashion statement. It is an important attribute of one's personality."
I wonder if this would have ever happened if Donald Trump's administration didn't launch a global campaign demanding countries around the world legalize gay ass sex.
I guess Trump had to do this because in 2016, people were chanting at his campaign rallies, "we love gay ass sex."
His supporters were quite adamant about making gay ass sex a legal practice everywhere around the world. I remember the chants quite well.