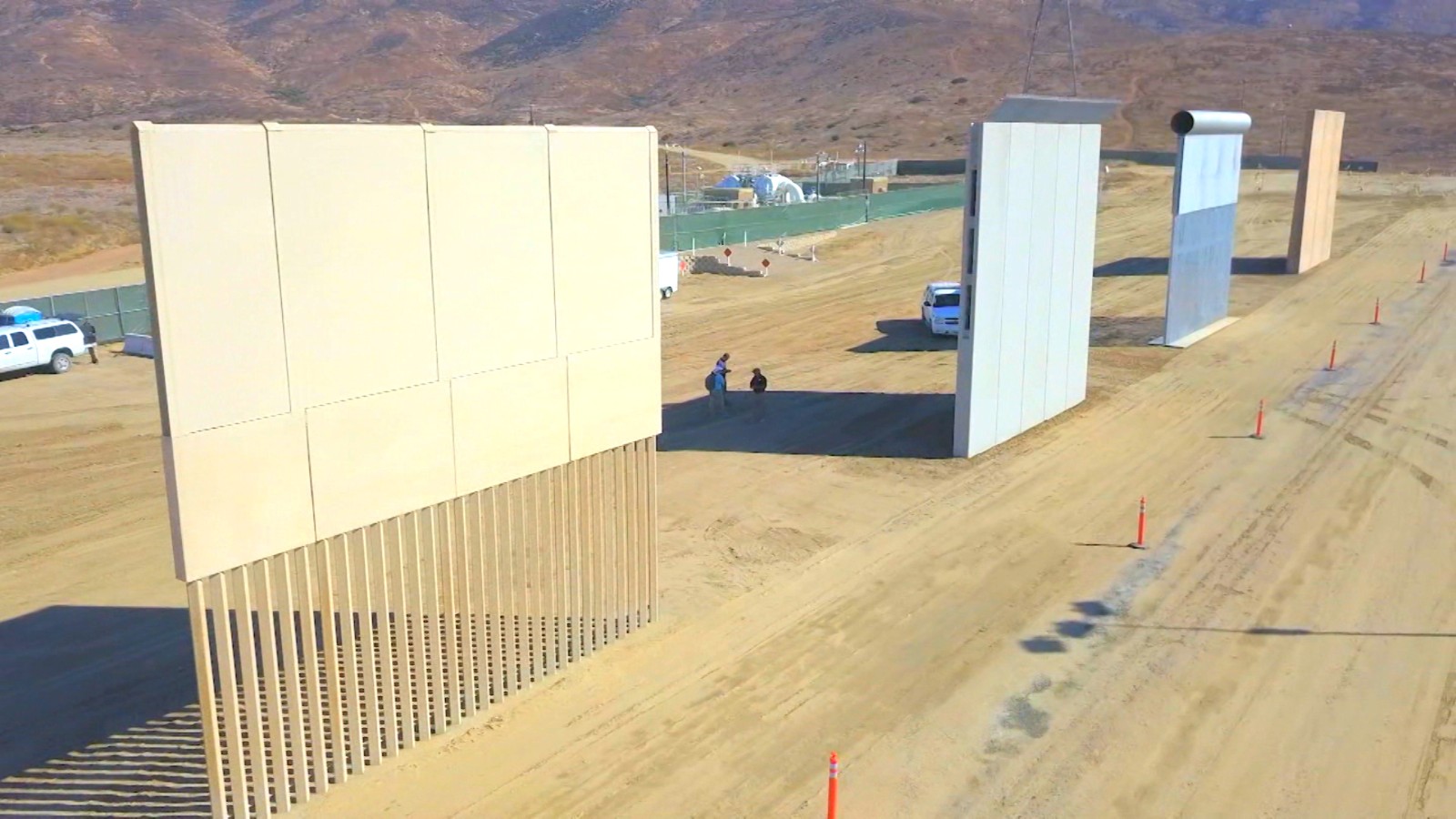 These wall prototypes are looking pretty good. We'll see which one wins out!
The border wall project is moving forward. Testing of the various prototypes that were built in San Diego has commenced.
U.S. Customs and Border Protection (CBP) has started the process of testing prototypes for border wall along the southwest U.S. border.

Eight of the sample walls were completed in San Diego in October, according to ABC News after six companies were chosen to construct the prototypes.

The eight prototypes have to be 18 to 30 feet high. Four are composed of concrete, while the other four are made of various other materials.

Physical tests of the wall started on Monday, however, the official testing period began on Nov. 27, according to ABC.

Physical testing of the samples include efforts to scale breach the walls, using tools such as jackhammers and saws.

The sample walls mark CPB's first efforts to build the wall, which was one of President Trump's cornerstone campaign promises.

The Trump administration appears to have made the wall's construction a priority.
The President retweeted a time lapse video showing the construction of the border wall prototypes.
Time lapse video of the border wall prototypes, when they were being built in San Diego. Next phase underway: testing and evaluation period. #BuildTheWall #MAGA🇺🇸 pic.twitter.com/c3nk6X0QBl

— Dan Scavino Jr. (@Scavino45) December 6, 2017
Hopefully once this process is completed we can finally see the construction of the actual border wall start. Contrary to popular belief, walls do prevent people from illegally entering your country. The Jews wouldn't have had one built in Israel if it did not prevent people from getting in.