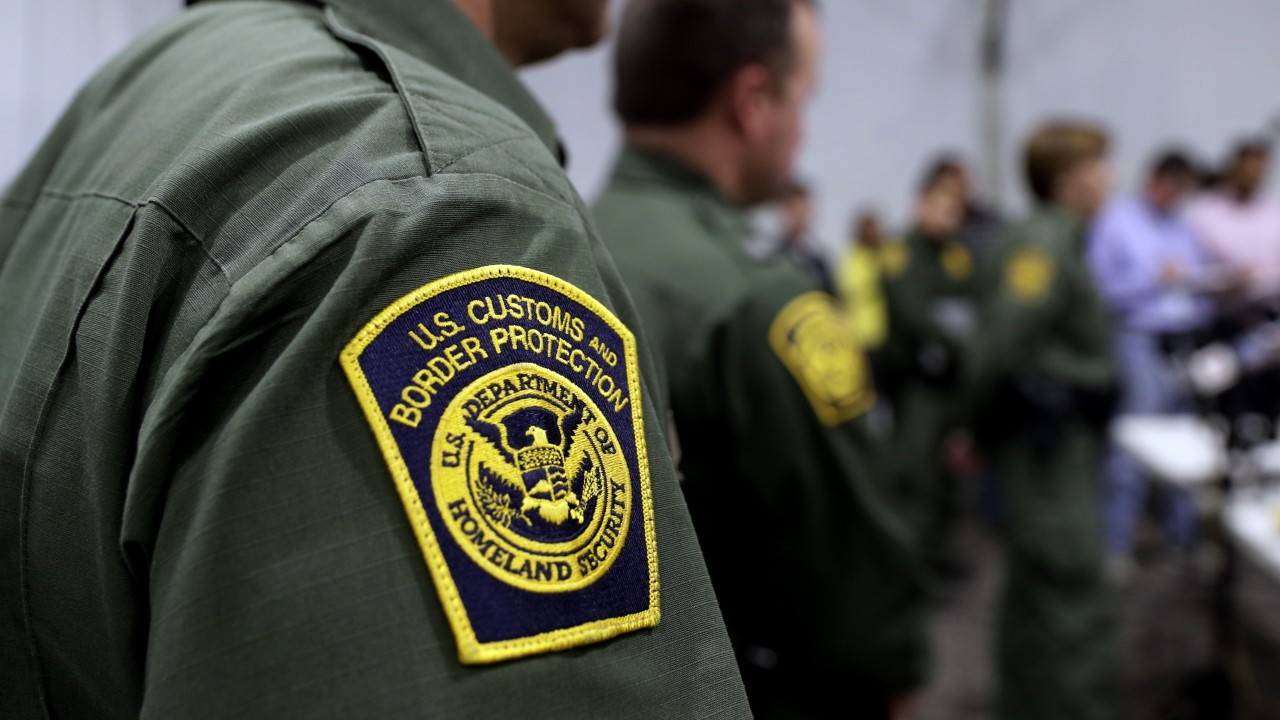 At least the orange man appears to be doing something to deal with these sanctuary cities.
The Trump administration will begin sending 100 border patrol officers to so-called sanctuary cities to cooperate with Immigration and Customs Enforcement (ICE).

A senior official with the Department of Homeland Security (DHS) told NBC News that the Customs and Border Protection (CBP) officers were being deployed to work with ICE from February to May to "enhance integrity of the immigration system, protect public safety, and strengthen our national security."

The decision to deploy the officers comes as Trump administration officials hammer sanctuary cities, which limit cooperation between local authorities and immigration enforcement officers.

The decision can extend the scope of CBP's enforcement authority. The agency typically detains people along the border and at other entrances into the country and has broad powers within 100 miles of a border. Meanwhile, ICE conducts immigration raids in non-border parts of the country.
100 officers isn't a huge number but it is better than nothing.
The orange man is also preventing New York residents from accessing the Trusted Traveler Program in response to the insanity that the New York state government is involved in. The orange man had a meeting with New York Governor Andrew Cuomo about the situation but no deal was made.
Today, I joined @POTUS Trump & Governor Cuomo for a productive meeting. The relationship between New York & the Fed government is very important but has been made difficult by the unilateral actions of NY regarding the sharing of critical security information with DHS. Statement: pic.twitter.com/QS4ub5QiRj

— Acting Secretary Chad Wolf (@DHS_Wolf) February 13, 2020
The Department of Justice a few days ago amazingly announced criminal investigations of people who are advancing these sanctuary policies.
BREAKING: AG Barr announces potential criminal investigations of sanctuary politicians that aid and abet illegal aliens and abuse their offices to protect criminal aliens! https://t.co/VmFocWiYPj

— Tom Fitton (@TomFitton) February 10, 2020
It's just too bad that the Department of Justice is an evil and corrupt organization so there is no reason to believe anything will happen on that front.
All of this is better than nothing I guess, but I doubt it will make much of a difference. These cities are run by extremely corrupt and horrible people who haven't ever been held accountable for anything.
Maybe that will change, but I am extremely pessimistic that it will. Especially when the DoJ won't even prosecute an obvious criminal like Andrew McCabe who plotted to overthrow the government with Russia hoaxes.