Update: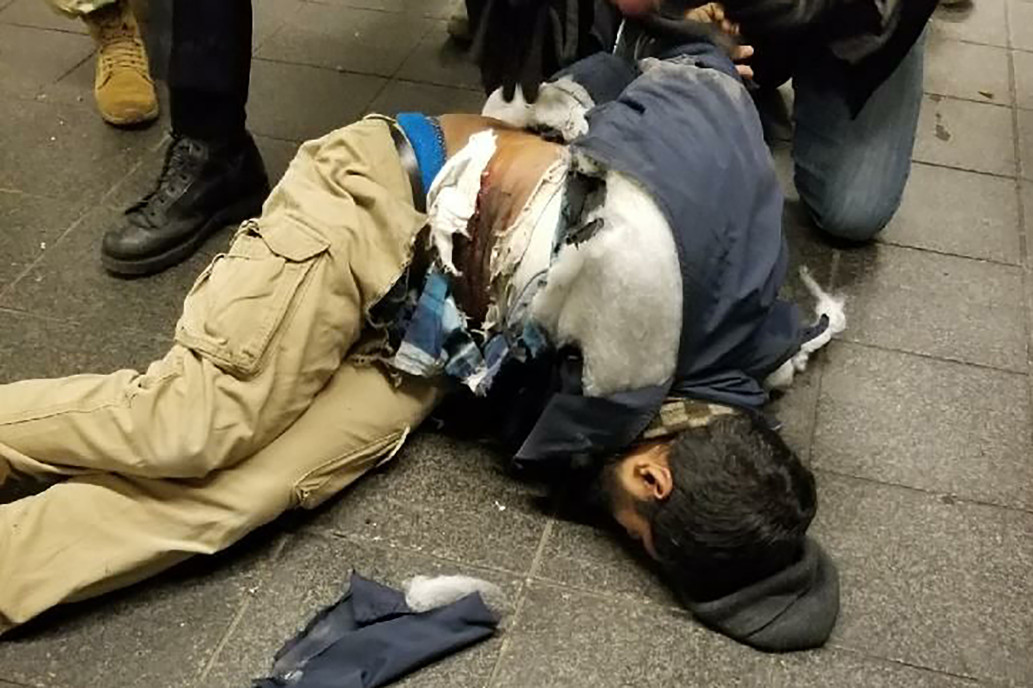 Here's a picture of the bomber. Shit skinned invader confirmed.
The New York Post and other news outlets are reporting that the bomber was inspired by ISIS and possibly from Bangladesh. No surprise to see diversity striking again!
Original Article:
The NYPD is responding to reports of an explosion of unknown origin at 42nd Street and 8th Ave, #Manhattan. The A, C and E line are being evacuated at this time. Info is preliminary, more when available. pic.twitter.com/7vpNT97iLC

— NYPD NEWS (@NYPDnews) December 11, 2017
Some breaking news here. It looks like someone tried to detonate a pipe bomb in a New York City subway station. Unfortunately for the bomber, it sounds as if the bomb went off prematurely. The man is reportedly in custody.
There are reports of a possible terror attack in New York City.

An explosion was felt around 6:30am Monday morning in a Subway station near the Port Authority bus terminal in Midtown Manhattan – just a block from Times Square.

The FDNY said they located a device near the passageway between the A and 1 trains, and that it's possible this was a terror attack.

One man has been taken into custody, who was carrying a device on him. CNN reports that it appears that the subway station was not the intended target, and that the pipe bomb the suspect was carrying went off prematurely, injuring him in the process. The suspect's identity has not been released.
Here are some news clips on the incident.
This took place a short time ago so there isn't a ton of information detailing what happened. It was probably a Moslem who did this. Islam is a religion of peace after all. We know this because George W. Bush told us so.
More updates to come.