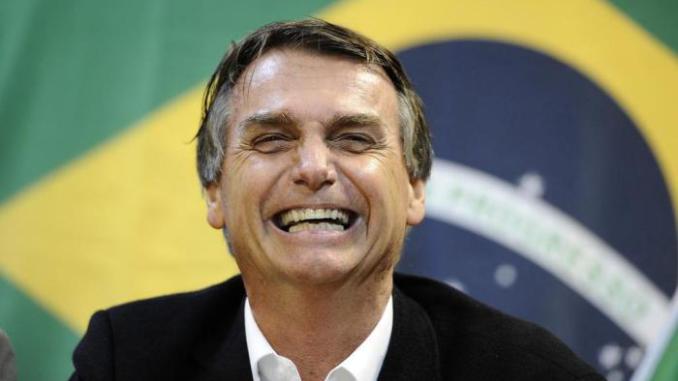 Fresh off of his electoral victory, Brazil's President-Elect Jair Bolsonaro has vowed to go after the fake news media in his country upon taking office.
For Brazil's right-wing President-elect Jair Bolsonaro, attacking critical press outlets almost daily on social media is not enough. Once in office, he vows to hit their bottom line.

With half a billion dollars in public-sector marketing budgets coming under his discretion, the fiery former Army captain is threatening to slash ad buys with adversarial media groups, striking at the financial foundations of Brazil's free press.

After a campaign in which Bolsonaro dismissed investigative reporting as "fake news" invented by a corrupt establishment and his supporters went after individual journalists, the threats are sending a chill through the country's newsrooms.

Asked in a TV interview last week if he would respect press freedom even for his favorite foil, newspaper Folha de S.Paulo, Brazil's largest circulation daily, Bolsonaro's answer was curt.

"That newspaper is done," Bolsonaro said in a tense TV Globo interview. "As far as I'm concerned with government advertising — press that acts like that, lying shamelessly, won't have any support from the federal government."

While public funds are just a fraction of revenue at most major media groups, the prospect of a president out to punish unfriendly coverage has put many reporters on edge.

Several seasoned journalists working for Brazil's biggest news organizations told Reuters in recent weeks they have started to throttle back their criticism, fearing backlash from a Bolsonaro government — and violence from his supporters.
This is good. Most journalists are scum who view themselves to be far more important than they actually are. These are people whose only job is to report who, what, when, why and how. They've managed to take this seemingly innocuous role and transform it into a position where they feel obligated to tell others what to think and how to think. And worse yet is how they use lies and deception to push their agendas.
Compound that with the fact that much of the big corporate media around the world is owned by Jews, and you have a very bad situation.
All of these subversive fake news media outlets around the world need to be crushed. The media of a nation should exist to serve the people, not to subvert and undermine them. This type of activity is not free political speech.