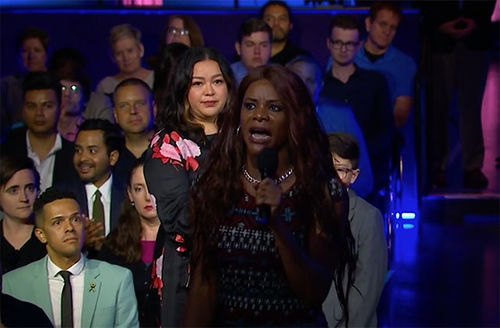 Azzmador shared me this insane video from the CNN town hall with Beto O'Rourke. It looks like a good chunk of the town hall was about faggots, trannies and other weird shit.
Some useless whore was speaking on the microphone with her transgender son and she had the microphone taken away from her by a nutty black transgender woman. This crazy nigger tranny creature started rambling on about how black tranny women are getting killed in America and created the most bizarre scene imaginable.
The gay nigger Don Lemon attempted to have a conversation with the nigger tranny and the whole thing went off the rails.
I guess you just have to watch it to appreciate how fucked up the whole situation was.
The Jewish cowards at CNN have disabled comments on the video.
But this is literally one of the craziest things I've seen broadcast on cable news. There is simply no end to the insanity when your country is run by Jews. This is just more proof of it.