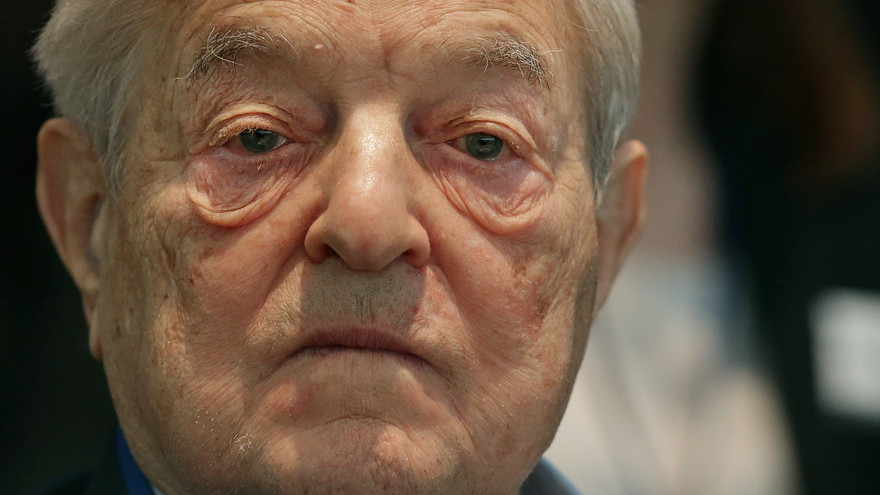 George Soros the billionaire kike is a vampire who drinks the blood of goyim. It is the only reason why he is still alive.
Considering his parasitical nature, it is not a surprise to see him trying to thwart Brexit.
George Soros, the billionaire known as the man who "broke the Bank of England", is backing a campaign to overturn Brexit, the Telegraph can disclose.

The investor is one of three senior figures linked to the Remain-supporting campaign group Best for Britain who plan to launch a nationwide advertising campaign this month, which they hope will lead to a second referendum to keep Britain in the EU.

The campaign is trying to recruit major Tory donors in an attempt to undermine Theresa May.

It also plans to target MPs and convince them to vote against the final Brexit deal to trigger another referendum or general election, according to a strategy document leaked from a meeting of the group.

The document says the campaign, which will begin by the end of this month, must "wake the country up and assert that Brexit is not a done deal. That it's not too late to stop Brexit".
For someone who pretends to be so supportive of democracy it is interesting to see how he is actively campaigning to over turn the will of the British people.
These kikes don't really support democracy. If a democratic vote goes against their interest, they'll fight to over turn it using all sorts of kikery. What Soros is doing in opposing Brexit is a perfect example of this phenomenon.
Hopefully this kike dies soon. The world will be better off when he is dead.