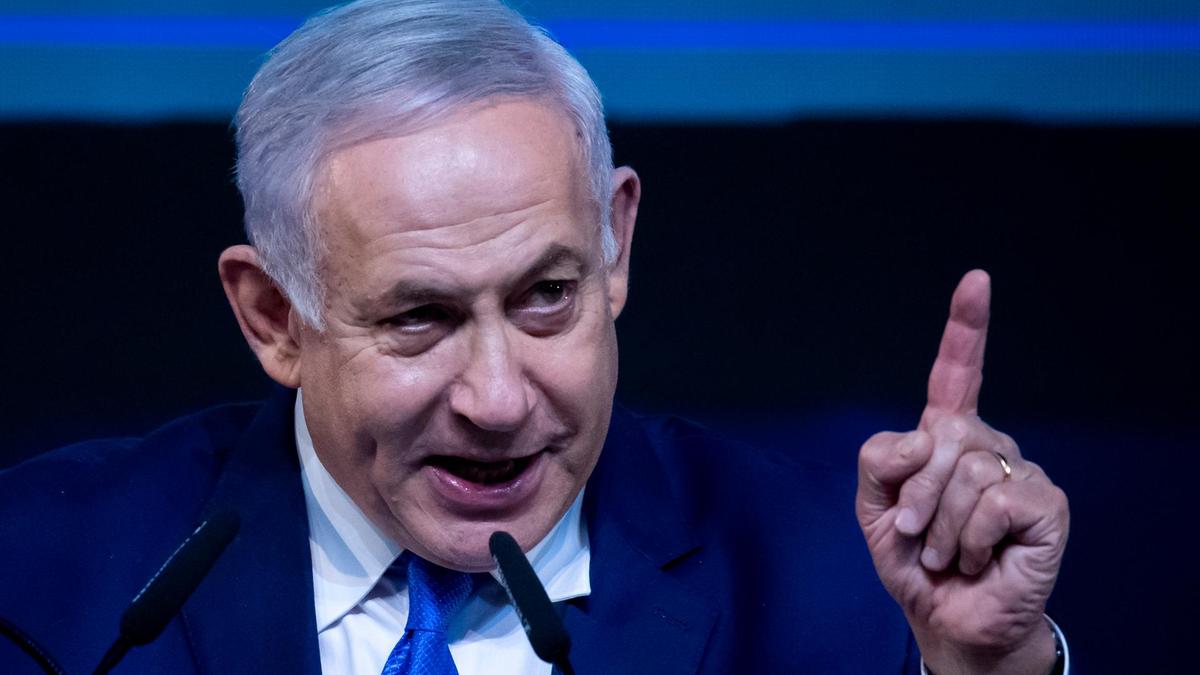 Benjamin Netanyahu has just won a fifth term as Israel's leader. He received enough support to form a coalition government. This despite an ongoing corruption scandal that threatened to remove him from power.
Israeli Prime Minister Benjamin Netanyahu secured a clear path to reelection on Wednesday, with religious-rightist parties set to hand him a parliamentary majority despite a close contest against his main centrist challenger, a vote tally showed.

With more than 97 percent of votes counted, Netanyahu's conservative Likud party looked likely to muster enough support to control 65 of the Knesset's 120 seats and be named to head the next coalition government – a record fifth term as premier.

The close and often vitriolic contest was widely seen in Israel as a referendum on Netanyahu's character and record in the face of corruption allegations. He faces possible indictment in three graft cases, and has denied wrongdoing in all of them.

Despite that, Netanyahu gained four seats compared to his outgoing coalition government, according to a spreadsheet published by the Central Elections Committee of parties that won enough votes to enter the next parliament.

"It is a night of colossal victory," the 69-year-old Netanyahu told cheering supporters in a late-night speech at Likud headquarters after Tuesday's vote.
The main reason why Netanyahu won was because of Donald Trump. He basically ran a campaign telling the Jews that they should vote for him because Trump will literally do anything he asks of him. Trump recently recognized Israeli sovereignty over the Golan Heights and designated Iran's military as a terrorist organization. Bibi even said that Trump did the Iran thing because he asked him.
Trump flags being waived at the Bibi @Netanyahu VICTORY celebration last night! pic.twitter.com/SX8RVAALYW

— Donald J. Trump (@realDonaldTrump) April 10, 2019
At this point, Israel might just attempt to annex all remaining Palestinian territories. Netanyahu's coalition government is going to be with a number of smaller right-wing parties. So based on this, we can safely assume that they will become increasingly aggressive with their Greater Israel agenda.
I had hoped that Netanyahu would have lost, but even if he did, his main political opponent wasn't radically different. Many of the same policies probably would have remained intact, but they just wouldn't be implemented as aggressively as we will see with this new government.