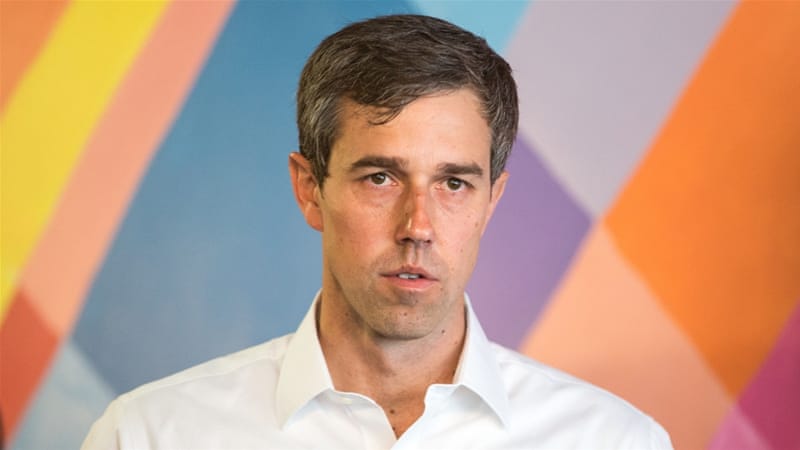 Beto O'Rourke has ended his presidential campaign. Talk about some sad news.
Beto O'Rourke announced Friday he is dropping his presidential bid after his campaign spiraled into a free fall despite his shooting out of the starting gate.

'Our campaign has always been about seeing clearly, speaking honestly, and acting decisively. In that spirit: I am announcing that my service to the country will not be as a candidate or as the nominee,' he wrote on Twitter.

Donald Trump promptly weighed in on the news, lobby a mocking tweet at the former Texas congressman from Air Force One.

O'Rourke shot to Democratic stardom with his failed bid to take down Texas Senator Ted Cruz in 2018.

He began his presidential campaign like a rock star – with a cover on Vanity Fair and a presumed front-runner status.
It's a real shame he dropped out. He had such great ideas. Ideas like confiscating everyone's guns, encouraging unlimited third world immigration into the United States.
A few days before bowing out of the race, Beto was verbally raped by a woman during a speaking appearance he made in Newtown, Connecticut.
My guess is that this incident played a major role in him deciding to quit. He just couldn't endure any further humiliation.
The orange man went so far as to call him a "poor bastard" upon hearing that he dropped out of the race. And that seems to be a very fair description of him considering all that's happened.
But let's be frank, it was totally insane to think that this weirdo clown was once considered a potential front runner for the Democrat nomination. Even in modern day Jewish clown world his crazy ideas and bizarre behavior was too much for people to deal with. That says all you need to know about this pathetic loon.