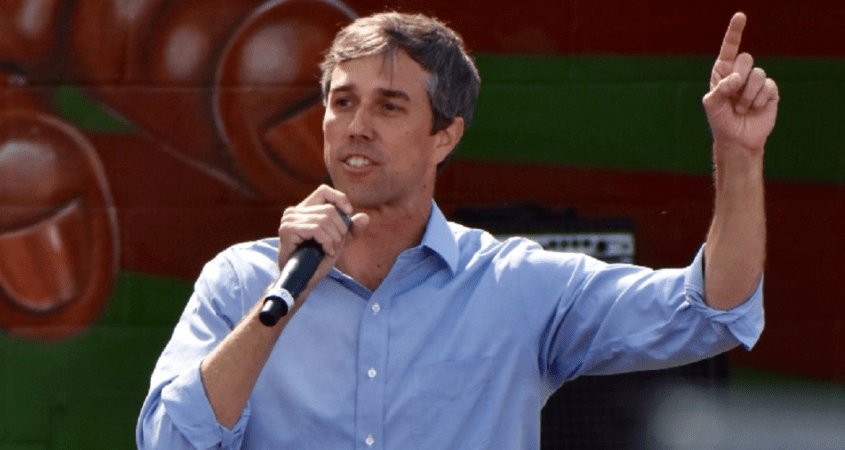 Outside of Andrew Yang and Tulsi Gabbard who are largely one issue candidates, the rest of the Democrat field has little if any redeemable qualities. They're a mix of low IQ retards, fools and insane people.
Beto O'Rourke might actually qualify as all three. This stupid fuck is campaigning in Mexico now.
AP:
Democratic presidential candidate Beto O'Rourke visited Mexico on Sunday and listened to tearful immigrants say they fled Central American violence and turmoil to seek asylum in the U.S., but were turned away at the border.

In his first international trip as a White House hopeful, the former congressman traveled to Ciudad Juarez, across the Rio Grande from his native El Paso, Texas, to meet what his campaign described as "individuals and families directly impacted by Donald Trump's cruel and inhumane policies."

A fluent Spanish speaker, O'Rourke met around a table at a shelter with immigrants from El Salvador, Honduras and Guatemala, some of whom wept as they told of being denied entry into the U.S. while their asylum claims are processed. Many said they were terrified they'd be sent back to their home countries, where their lives had been threatened because of abusive spouses, street gang violence or drug smugglers.

"We hope, by sharing these stories, that the conscience of our country is awoken right now, and the need to change the policies that we have in place" becomes apparent, O'Rourke said via a livestream on his Facebook page.
If this asshole likes Mexico so much, why the fuck doesn't he just move there? Seriously, fuck this guy. And fuck the people who support him. Why would you support some tool who is more interested in doing things for foreigners than Americans?