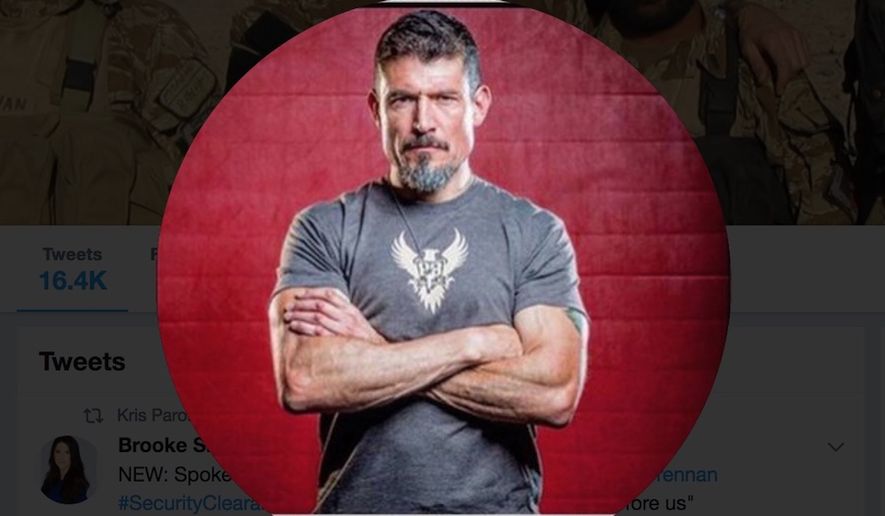 The thought police faggots at Twitter just put Benghazi "hero" Kris Paronto in a timeout corner for criticizing Barack Obama. The Kenyan Communist terrorist Obama has been giving campaign speeches recently and is claiming that criticism of his actions during Benghazi are conspiracy theories.
Paronto lashed out at Obama calling him a "coward" and "scum." He and many of his buddies were left to fend for themselves from an organized terrorist attack because Obama and Hillary Clinton failed to send proper support assets.
Benghazi is a conspiracy @BarackObama ?! How bout we do this,let's put your cowardly ass on the top of a roof with 6 of your buddies&shoot rpg's&Ak47's at you while terrorists lob 81mm mortars killing 2 of your buddies all while waiting for US support that you never sent🖕🏼#scum

— Kris Paronto (@KrisParonto) September 7, 2018
After being in the @Twitter penalty box for a few and having to delete the below tweet 😏 for offending the leftist hate group @itmustend_ 😢 for their epic fail of telling Rob O'Neill that BHusseinObama killed UBL and not him I'm back up..sooo Twitter doesn't censor ehh @jack ? pic.twitter.com/nLSYRcGr9e

— Kris Paronto (@KrisParonto) September 9, 2018
Liberal Hypocrisy and Conservative censorship on full display …. again 🙄 … this is getting old @jack & @Twitter 🤨 #Liars #DoubleStandard #LiberalismIsAMentalDisorder https://t.co/BAtRmnJcbv

— Kris Paronto (@KrisParonto) September 9, 2018
The look you make when you're tired, sitting at the airport waiting for a flight and you see your twitter account has been suspended for calling out a liberal hate group and their dumbass… https://t.co/17A362dcFy

— Kris Paronto (@KrisParonto) September 9, 2018
Twitter is getting increasingly ridiculous with their censorship policies. They are not going to rest until the only people allowed to speak without interference are Jews and Communists.
As I've said many times before, I was banned from Twitter after three weeks several years ago. Jack Dorsey is a faggot ass piece of shit for implementing these policies.