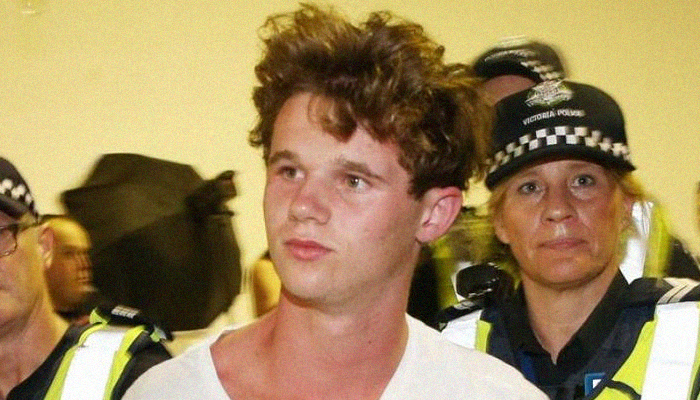 The Australian teen named Will Connolly otherwise known as "egg boy" who made news for attacking Australian Senator Fraser Anning with an egg, has given around $70K (USD) to the Moslems who survived Brenton Tarrant's self-defense episode. This was money that leftists gave him for his legal defense costs after he attacked Anning.
BBC:
An Australian teenager who broke an egg on a controversial far-right senator's head says he has given almost A$100,000 (£55,000; $69,000) to survivors of the Christchurch mosque attacks.

Will Connolly egged Fraser Anning in March – prompting people to flood him with donations to pay his legal costs.

Mr Anning had caused fury a day earlier when he said, on the day of the shootings, Muslim migration was to blame for them.

Fifty-one people died in the attacks.
What a faggot. Nobody even asked him to give this money to the Moslems. He could have just kept it and nobody would have cared. But instead he donates it to them as a way to virtue signal to everybody.
What would cause a young White male to engage in such cuckoldry? It's a serious question. Does he not understand that this Christchurch mosque was used as an Al-Qaeda recruitment center? Does he not understand that Moslems hate him and other members of his race? Does he not understand what these people are doing throughout the West? They're literally raping and killing people and he decided to give money to them.
Fraser Anning understands the threat that these Moslems pose, yet this fool is too deluded and brainwashed to understand that Anning is actually looking out for his future. This mindset is a direct result of all the Jewish feminist brainwashing that has become pervasive throughout our society.