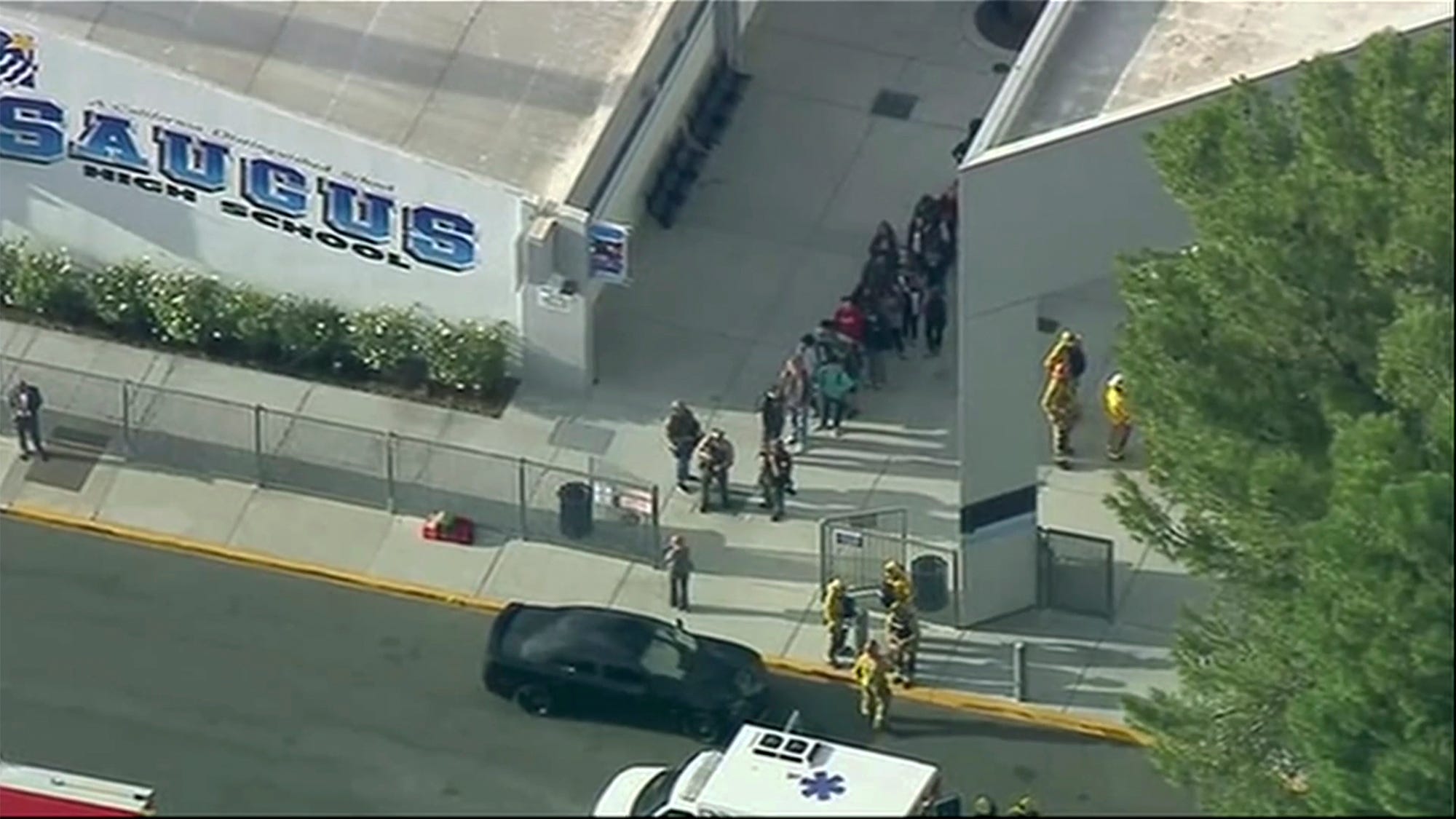 An Asian student went on a shooting rampage at a California school today. Of course, mass shootings are just a vibrant part of the free and open democratic society that we live in.
A 15-year-old California student was taken into custody and transported to a hospital for treatment after allegedly carrying out a school shooting that injured at least five people, two of them critically.

The shooting was reported st 7.45am Pacific Time at Saugus High School on Centurion Way in Santa Clarita, about 40 miles from downtown Los Angeles.

Los Angeles County Sheriff Alex Villanueva tweeted: 'suspect is in custody and being treated at a local hospital.'

earlier officers have identified the sole suspect, characterized as a student at the school, and were prepared to storm a residence linked to him.

The Los Angeles County Fire Department said at least five victims were transported from the scene with gunshot wounds.
There are no actual attempts by anybody who has the power to solve the societal problems that are spawning these types of events. And because of that, these mass shootings will continue well into the future. It's gotten to the point where these events aren't even big news.
We'll probably just hear some assholes in the Jewish media say we have to ban guns or something. But since they're currently obsessed with impeaching the orange man and this was an "Asian" gunman, I doubt we'll see this story in the news cycle for very long.