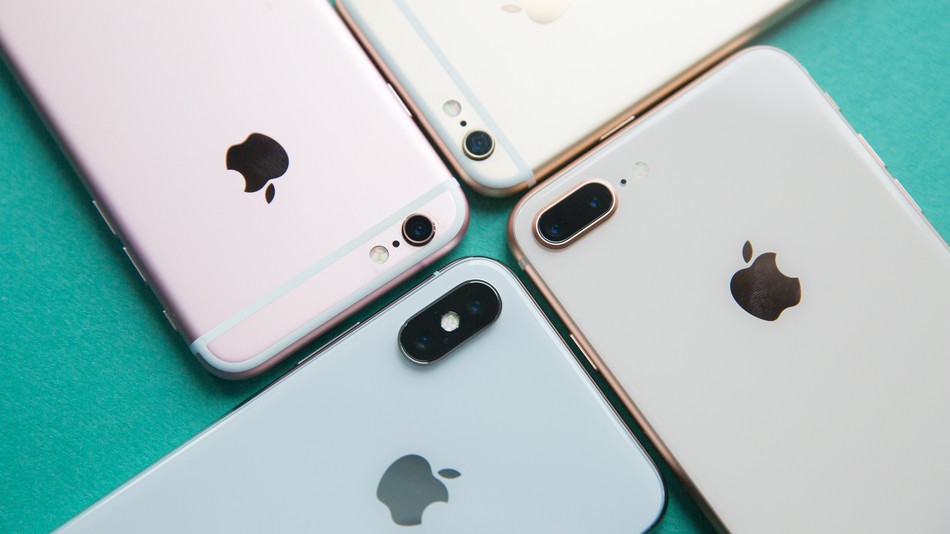 Apple is doomed as a company. It is being run into the ground by an idiotic homosexual named Tim Cook whose centered the company's entire business model around perpetually releasing new iPhones that have little if any substantive changes. This strategy is apparently going to continue into 2019 when they're going to release three new iPhone models.
This September, it seems, Apple will repeat its format from this year, releasing three iPhones, two with OLED displays and one, the successor to the iPhone XR, with an LCD screen.

Some of the next iPhones will have more cameras as well, it seems. A new report in the Wall Street Journal claims that there will be a phone to replace the iPhone XR, despite the belief that it is under-performing this year, sales-wise. Though, for the record, I still think it will be a big performer in the long run.

There's already been a leak which has suggested the phone that replaces the iPhone XS Max will have three cameras, as reported by Gordon Kelly here on Forbes. The renders visualizing the new Max showed a curiously asymmetrical arrangement of snappers – personally, I think it won't look like that when it's released.

But an extra camera is an extra camera, and certainly to be welcomed.

The smaller phone, successor to the 5.8in display iPhone XS, will stick with two cameras as now, it's believed.
So they're going to put multiple cameras in these new phones. Is that supposed to give me a reason to immediately go out and buy a new phone? I honestly have no idea why one would need extra cameras in their phone. Does the average person have a practical use for such a thing? I know I sure as hell don't.
The problem is that the smartphone has become a commodity product and they're struggling to figure out ways in which they can improve upon its existing functionality and charge gullible consumers more money for the new models. This strategy is doomed to failure. It seems as if the only person who doesn't understand this is the dumb faggot Cook running the company.