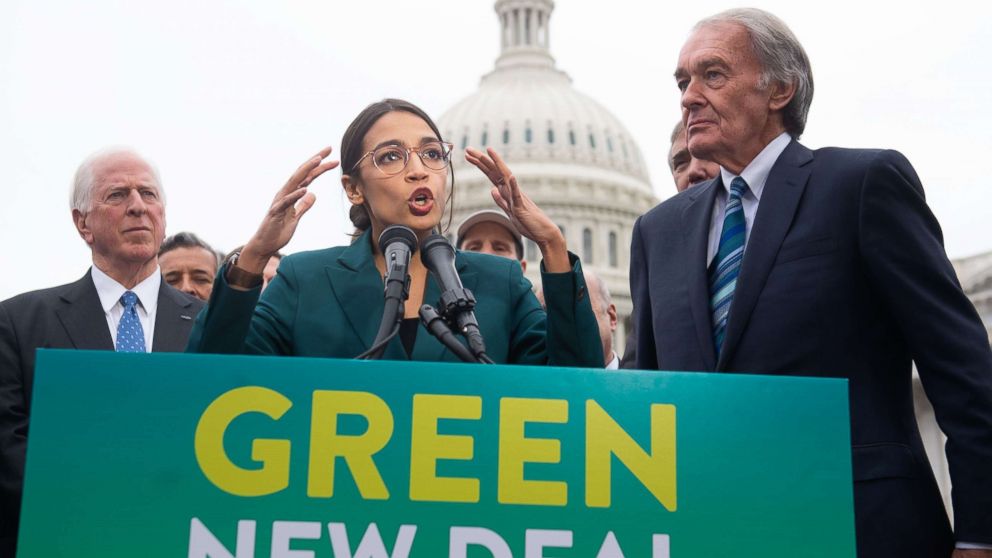 Alexandria Ocasio-Cortez is trying to claim that a "Green New Deal" FAQ she posted on the Internet is a fake promoted by Republicans. This after she came under immense criticism for some of her very insane proposals.
Unfortunately for her, she has been caught in a lie. All the insanity is documented on the Internet Archive's Wayback Machine. It clearly shows that some of the more crazy proposals like giving economic security to people who are unwilling to work was indeed posted on her Congressional website.
One of her policy advisers was on Tucker Carlson's show this past Friday and he falsely claimed that the information Tucker was asking him about was from a fake document. This lie was called out by a number of people on Twitter.
The document Tucker reads from is not "doctored" by bad actors, as this guest claims, and @AOC retweets. He's reading what was originally published on @AOC's official website. https://t.co/y4Q1XD6FzA

— Jonathan Swan (@jonathanvswan) February 9, 2019
This is getting scary.

AOC and others are straight gaslighting people.

NPR still has the faq published.
CNBC reported the same.

The web archive from her website still exists https://t.co/SazZUyxyGg

— Tim Pool (@Timcast) February 9, 2019
Additionally, @NPR has the original FAQs on the #GreenNewDeal from @AOC including the "unwilling to work" provision and the PDF document IDs the author of the FAQs: "Saikat Chakrabarti" (@saikatc), @AOC's Chief of Staff.https://t.co/wHkTgCGEyV

— Jeryl Bier (@JerylBier) February 9, 2019
They were apparently using Mark Dice's satire mocking the "Green New Deal" as justification to claim that the original FAQ they posted was doctored. Dice explained what went down.
Here's one of her advisors lying to Tucker Carlson about it. AOC then retweeted this clip. The guy lied to Tucker, and AOC is spreading that lie. The "unwilling to work" line was NOT doctored. She deleted it from the website after being mocked. I had nothing to do with it. pic.twitter.com/terlbUVePO

— Mark Dice (@MarkDice) February 9, 2019
Talk about a ridiculous situation. AOC and her advisers will probably respond to this by claiming they were hacked or some other goofy shit.