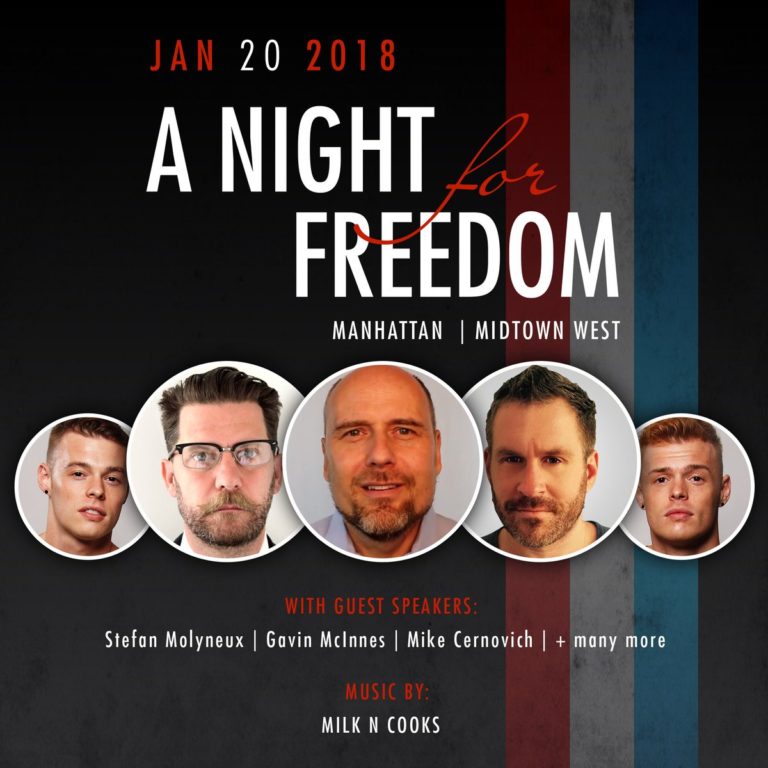 So a bunch of anti-fascists attacked the Alt-Lite's "Freedom" event that was held last night in New York City to celebrate the anniversary of Donald Trump's inauguration as POTUS.
The event was organized by Mike Cernovich and featured Stefan Molyneux along with dildo enthusiast Gavin McInnes.
Violence erupted outside an alt-right gala in Midtown Saturday when a black-clad protester punched and choked a partygoer, cops said.

Far-right provocateur Mike Cernovich was inside the event at the FREQNYC nightclub on W. 50th St. when the fisticuffs broke out about 10:30 p.m.

"I saw him hit the old man," said witness Ali Thomas, 24. "One hit. He swung hard. He hit him hard. The old man's head hit the curb."

The 911 caller said initially that the 56-year-old was in cardiac arrest after the fight, according to fire officials. He was taken to Bellevue Hospital in stable condition, officials noted.

Cops arrested the alleged assailant, David Campbell of Crown Heights, Brooklyn, authorities said.
It looks likes the guy who got attacked got fucked up pretty good if the pictures are any indication. The good news is that he survived the attack.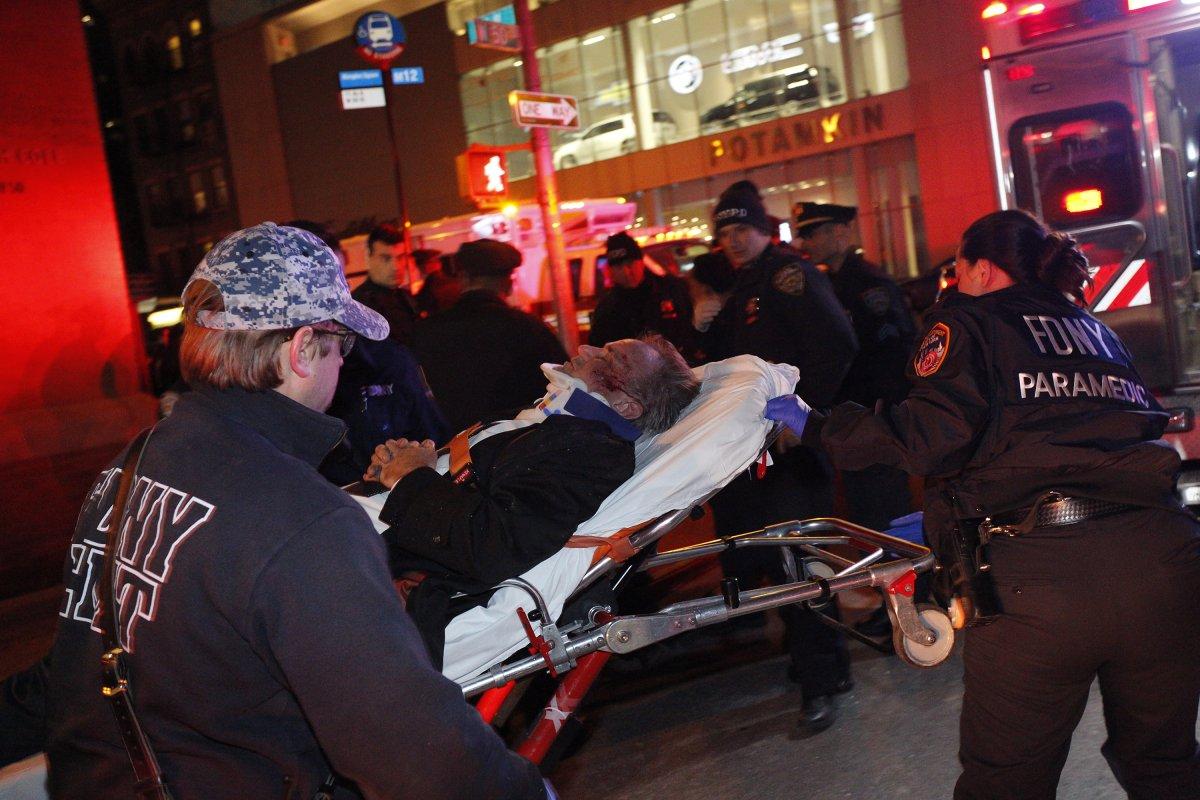 Here's video showing the aftermath of the attack including footage of the attacker.
Jack Posobiec did a Periscope feed when the anti-fascists showed up.
What I find hilarious about this is how these anti-fascists don't differentiate between these Alt-Lite stooges and the actual Alt-Right. They just think everybody who has a political view to the right of Karl Marx is a Nazi. So they view these Alt-Lite types as literal Nazis.
The Alt-Lite thinks they can reason with these people and claim that they are not Nazis by offering a watered down political message. What they don't get is that we are dealing with people who can't be reasoned with. That's why many of us have gone full 1488 because they think we are Nazis no matter what.
And then you have the fact that the Alt-Lite supports Israel and endless wars for Jews which is a whole other topic of conversation.
Perhaps even more bizarre is that Bradley Manning showed up at the event.
crashed the fascist/white supremacist hate brigade party 😂 all selfies were denied 😎💕🌈 #CrashTheFash #WeGotThis #NightForFreedom pic.twitter.com/SpsbLfGunY

— Chelsea E. Manning (@xychelsea) January 21, 2018
All I can say is that this was a very weird situation. As much as I dislike these Alt-Lite characters, I certainly don't support them getting physically attacking by a mob of anti-fascists. The entire anti-fascist movement should be declared domestic terrorists by the Department of Justice and charged under anti-terrorism laws.