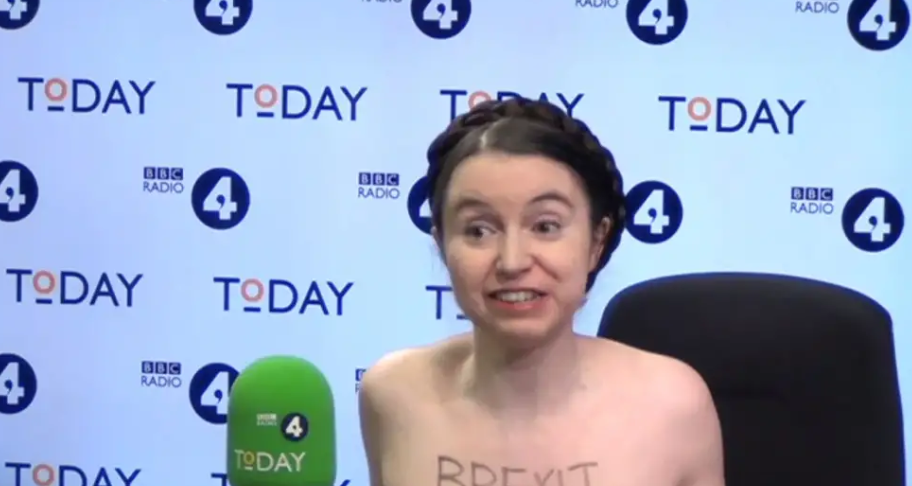 So an anti-Brexit feminist named Victoria Bateman who somehow has obtained a position as an economics professor, stripped naked during a BBC interview. She apparently thinks stripping naked will change people's minds about Brexit.
'I invite Jacob Rees-Mogg to a naked debate about Brexit!' 🗣️

Cambridge lecturer Dr Victoria Bateman, who campaigns against Brexit while naked, challenges the Brexiteer MP #r4today pic.twitter.com/wTwyEY66NQ

— BBC Radio 4 Today (@BBCr4today) February 8, 2019
John Humphrys was given the shock of his life this morning as he interviewed a Cambridge University economist who suddenly stripped naked in the Radio 4 studio.

Dr Victoria Bateman, a fellow in economics at Gonville and Caius College, who regularly delivers lectures in the nude, surprised the veteran host when she disrobed and then challenged Jacob Rees-Mogg to a Brexit debate without any clothes on.

Humphrys, who said, startled, 'oh, I see you're naked', told listeners that Dr Bateman had the words 'Brexit Leaves Britain Naked' painted across her body.

It is not known whether the BBC was aware that Dr Bateman had intended to strip during the interview which saw her arrive wearing a coat and then disrobe in front of an unsuspecting Humphrys.
The only thing this bitch proved is that women are retarded. They know deep down that no matter how many hoax affirmative action positions they obtain, their main value as a person is the pussy hole in between their legs. That's why this bitch despite obtaining a position as an economics professor is doing interviews and recording videos in the nude. She is only seeking attention.
She also posted a nude video of herself telling people that she will not stop stripping naked. She apparently wants to prove that a woman can't be considered trashy even if they strip naked in public. Talk about some bullshit that only a feminist skank could come up with.
There is *so* much to be gained by challenging the notion that women's bodies are sinful – & by standing up to the presumption that if a woman's body is on show, she is trashy, stupid, worthless & deserving of less respect. That's why I for one will *not* be told to cover up. pic.twitter.com/8mVg1LkVrW

— Dr Victoria Bateman (@vnbateman) February 7, 2019
Even though she did succeed in getting attention, the only thing she succeeded in doing is showing men what a degenerate and dumb slut she is. So the attention she got was not positive, it was negative.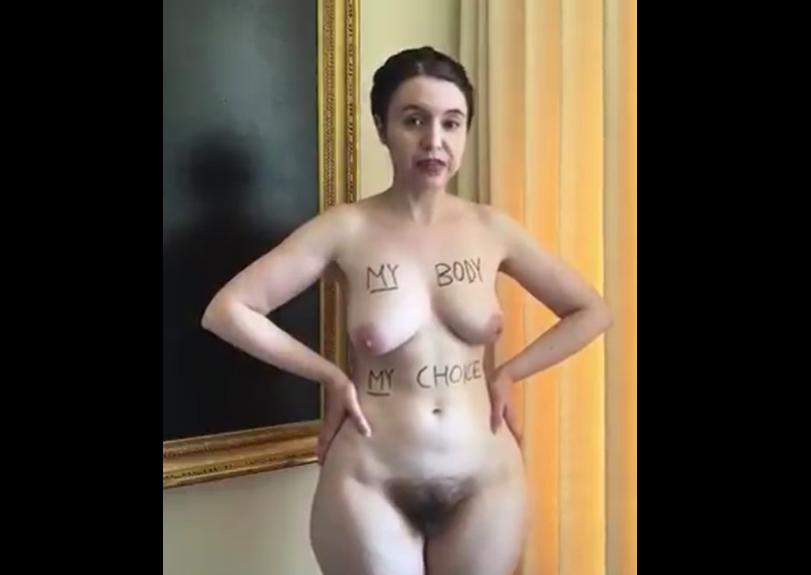 I mean fuck, look at the muff on this bitch. One can only imagine what's crawling in that. You'd probably need to buy a weed wacker from Home Depot to deal with that shit.