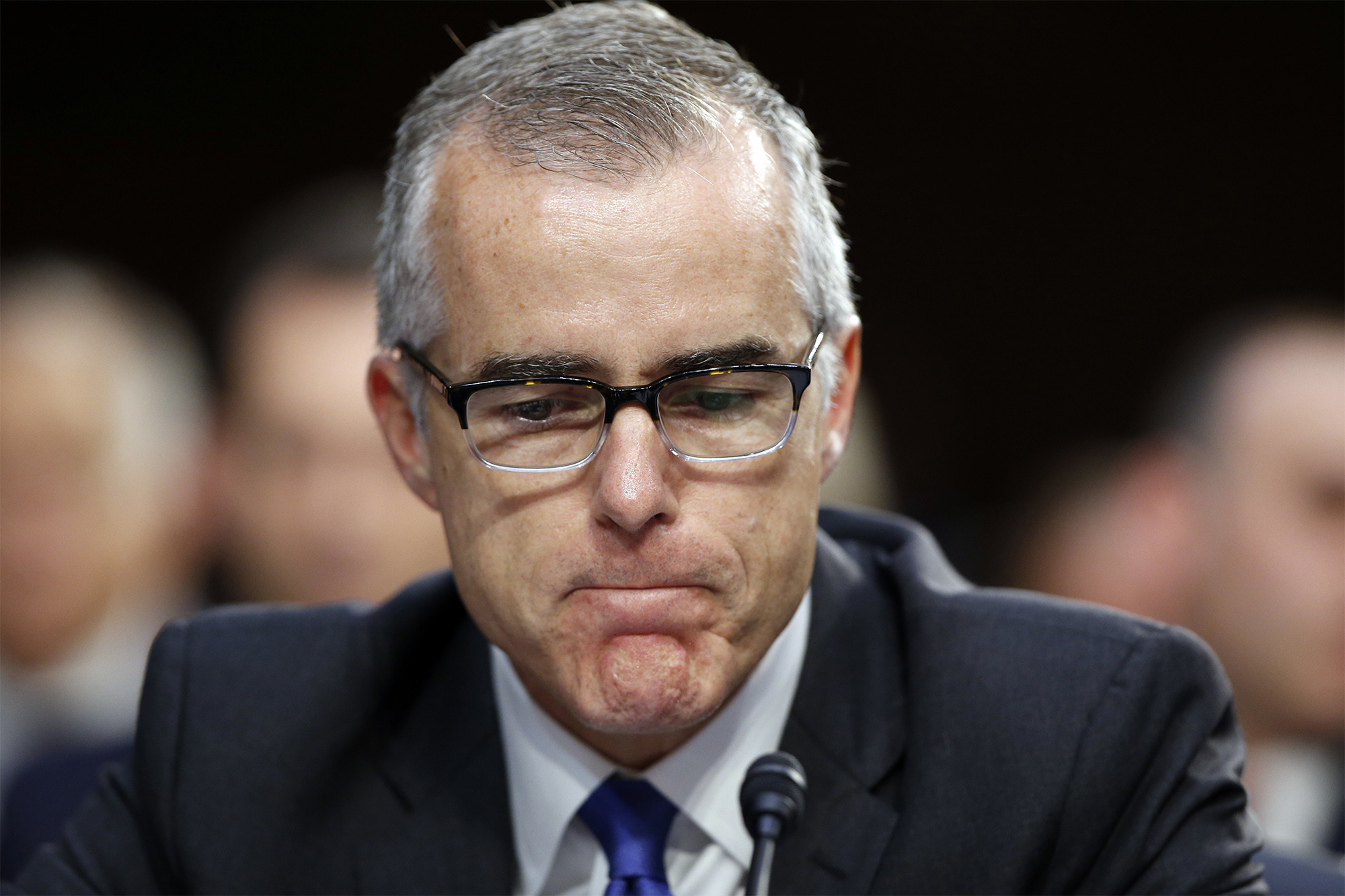 Things are starting to boomerang for these corrupt assholes who used to run the FBI. The Justice Department's Inspector General recently concluded that the former number two man at the FBI Andrew McCabe lied to investigators which is a crime. The case has now been referred to federal prosecutors.
The Justice Department's inspector general has asked federal prosecutors to review findings that former FBI deputy director Andrew McCabe misled investigators about his role in providing information to the media before the 2016 election.

Michael Bromwich, McCabe's attorney, said Thursday that he was advised within the past few weeks of the action. It prompts an examination into whether his client, who also served as interim FBI director following President Trump's abrupt dismissal of James Comey last year, should be criminally charged.

"Although we believe the referral is unjustified, the standard for a referral is very low," Bromwich said. "We have already met with staff members from the U.S. attorney's office. We are confident that, unless there is inappropriate pressure from high levels of the administration, the U.S. attorney's office will conclude that it should decline to prosecute."

Federal authorities, including a spokesman for the inspector general, declined comment Thursday.

Last week, Justice inspector general Michael Horowitz disclosed that McCabe "lacked candor, including under oath, on multiple occasions" when asked about his role in giving information about a Clinton Foundation investigation to a Wall Street Journal reporter in October 2016. That "lack of candor" violated FBI rules, according to Horowitz's report.
Here's the problem McCabe has. General Michael Flynn was prosecuted for the same thing even though investigators didn't think he was actually lying. He had to plead guilty because he couldn't afford to pay expensive legal fees any longer. If Flynn got railroaded like that, it's impossible to see how they can't prosecute McCabe when there's an IG report detailing his lies.
James Comey just threw Andrew McCabe "under the bus." Inspector General's Report on McCabe is a disaster for both of them! Getting a little (lot) of their own medicine?

— Donald J. Trump (@realDonaldTrump) April 19, 2018
We could be getting to the point where people like McCabe, James Comey and these other corrupt assholes are going to start turning on each other. It's been proven that Comey leaked classified information in order to kickoff the special counsel witch hunt we've seen over the past year. He's in just as much trouble as McCabe and we already see Comey trying to distance himself from him.