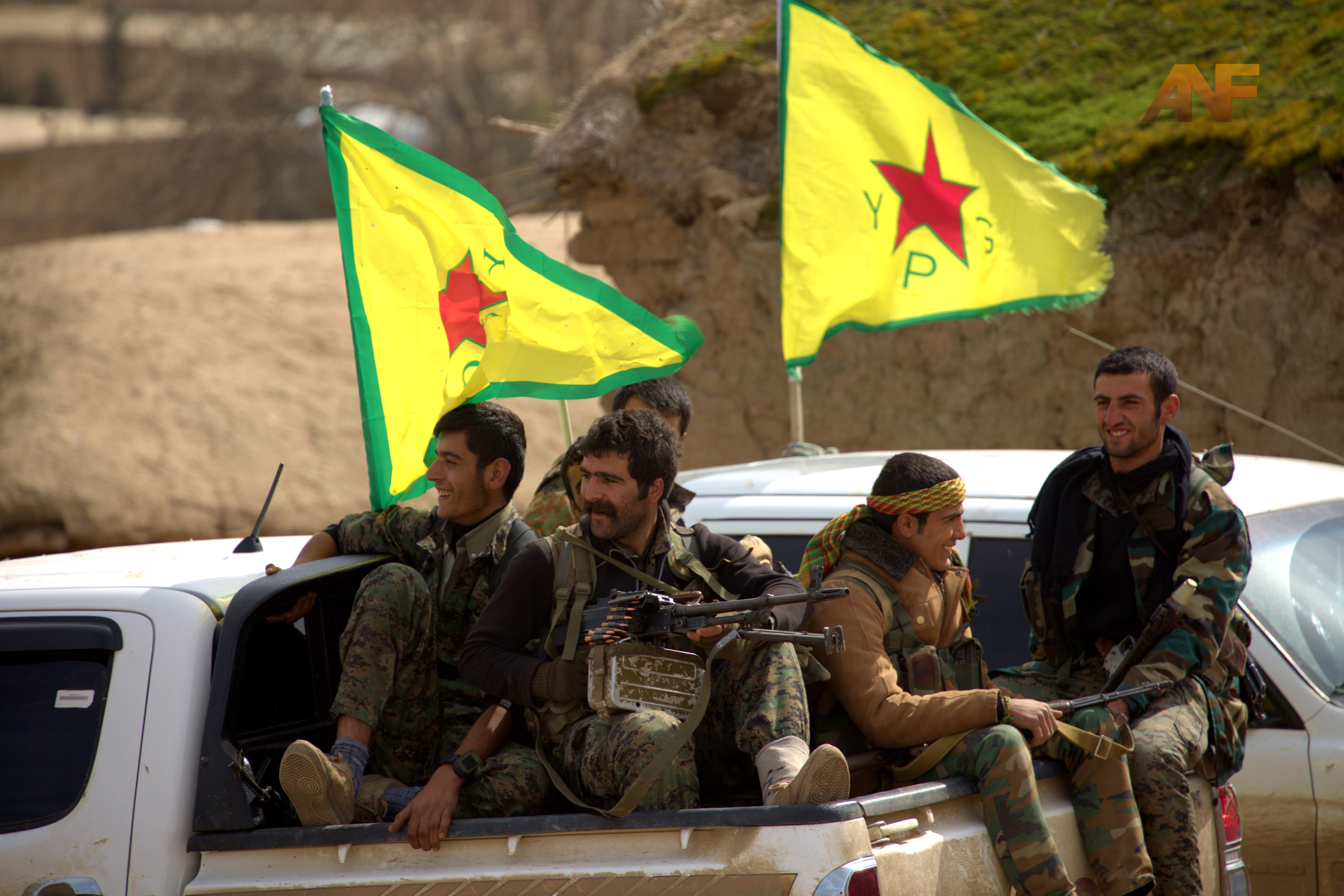 Any issues the Turks and Kurds have with one another is none of our business and we shouldn't be taking sides. 
The United States has said that they are going to discontinue arming Kurdish forces in Syria along the Turkish border. This is good news.
The Kurds were initially armed to fight the Islamic State. But now that the Islamic State is gone, it is harder to justify a continued supply of arms. Turkey has long considered Kurdish militia groups in this region to be terrorists.
Turkey said Saturday that Washington has pledged to stop giving arms to YPG Kurdish forces in Syria, as Turkey's offensive against the U.S.-backed group there enters its eight day.

Turkey's presidency said in a statement that U. S. National Security Adviser H.R. McMaster spoke Friday with Ibrahim Kalin, a spokesman for Turkish President Recep Tayyip Erdogan. McMaster confirmed in the phone conversation that the U.S. would not give weapons to the YPG militia, the statement said. There has been no U.S. confirmation.

Relations between the two NATO allies have been strained by Turkey's offensive and Washington's arms support to the YPG.
Turkey's military operations against the Kurds came after the Department of Defense announced plans to establish a 30,000 strong Kurdish border force. The White House long denied that such a plan had been approved but it was enough for the Turks to take action.
The only people in the region who are supporting any type of Kurdish autonomy are the Israelis. They see the Kurds as a group that can be used to further divide the Middle East into pieces. They also see them as a potential buffer to help prevent the Iranians from setting up military bases in Syria alongside the Israeli border.
If the United States kept arming the Kurds, it could have reignited the war in Syria which is now entering its final phases.
Ending military support for the Kurds is the right move. The only people who can't be happy about this are the Kurds and the Jews.