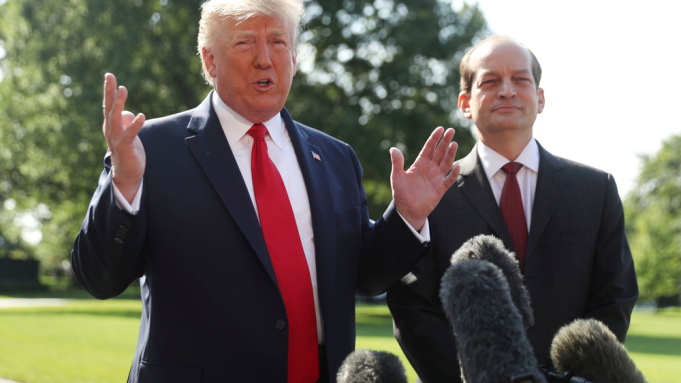 Alex Acosta has resigned in light of the debacle surrounding the Jew Jeff Epstein. 12 years ago, he was involved in giving Epstein a highly questionable plea deal stemming from prior sex crime charges.
Alex Acosta informed me this morning that he felt the constant drumbeat of press about a prosecution which took place under his watch more than 12 years ago was bad for the Administration, which he so strongly believes in, and he graciously tendered his resignation….

— Donald J. Trump (@realDonaldTrump) July 12, 2019
….Alex was a great Secretary of Labor and his service is truly appreciated. He will be replaced on an acting basis by Pat Pizzella, the current Deputy Secretary.

— Donald J. Trump (@realDonaldTrump) July 12, 2019
Now that Epstein has been charged with all sorts of other sex crimes, it was obvious that his position as Labor Secretary was no longer tenable. It is good to see that he is leaving as this would have just been a distraction moving forward. Especially considering that Donald Trump himself had social connections to Epstein.
This stuff with the Jew Epstein has the potential to bring down a ton of people. It should also help expose more people to the evil nature of the Jewish race.