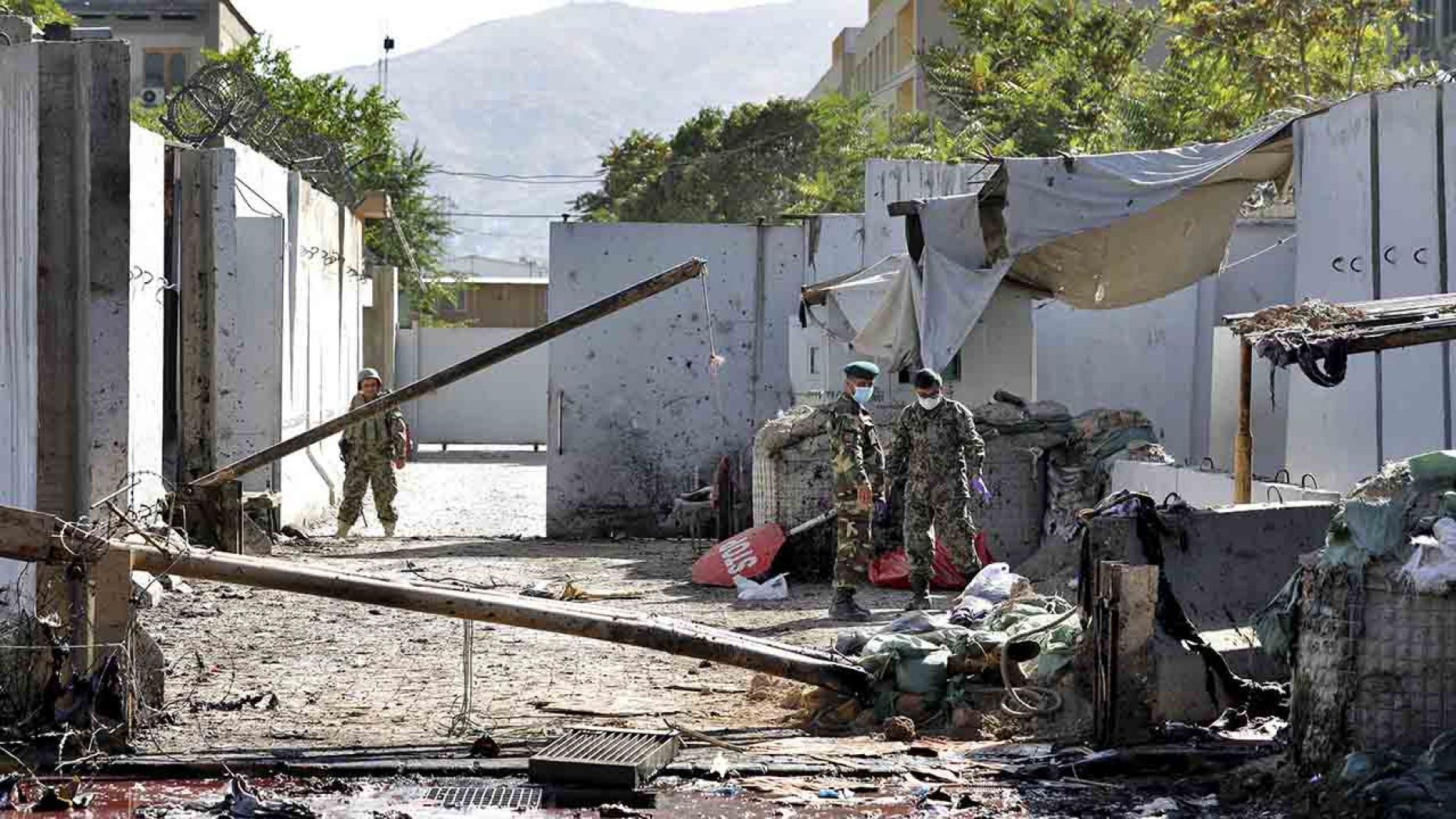 When the Taliban said they were willing to wage war for 100 years, they weren't kidding. They just bombed a campaign rally that was being held for Afghanistan's puppet ZOG leader Ashraf Ghani.
Twin suicide bombings rocked various parts of Afghanistan Tuesday, killing at least 48 people and wounding dozens in the deadliest single day since a peace agreement with Taliban insurgents was declared dead.

In the first suicide attack, the bomber rammed his motorcycling packed with explosives into the entrance to the venue where President Ashraf Ghani was hosting a campaign rally in the outskirts of the northern city of Charakar in Parwan province.

Ghani – who was in attendance at the time – was uninjured; the blast occurred some distance from where the president was addressing a crowd of about 2,200, a spokesman for his campaign said.

…

The Taliban claimed responsibility for both blasts and said they were targeting an Afghan army base. The second blast killed 22 people and wounded scores of others, officials said.
The Taliban have people who are willing to die in the name of their cause. This is just more proof of it. They've been waging war against the American occupation for almost 20 years now.
All Donald Trump has done is talk about withdrawing. And he backed out of peace talks with the Taliban over a single random terrorist attack. It's an insane situation. We gain nothing by staying there any longer. But all these neocon cocksuckers want to sustain a military presence in Afghanistan forever.
Trump should end the occupation and ban Afghan nationals from entering the United States. Unfortunately, it doesn't look as if he has the balls to go through with any of this so I guess the war will continue in the meantime.