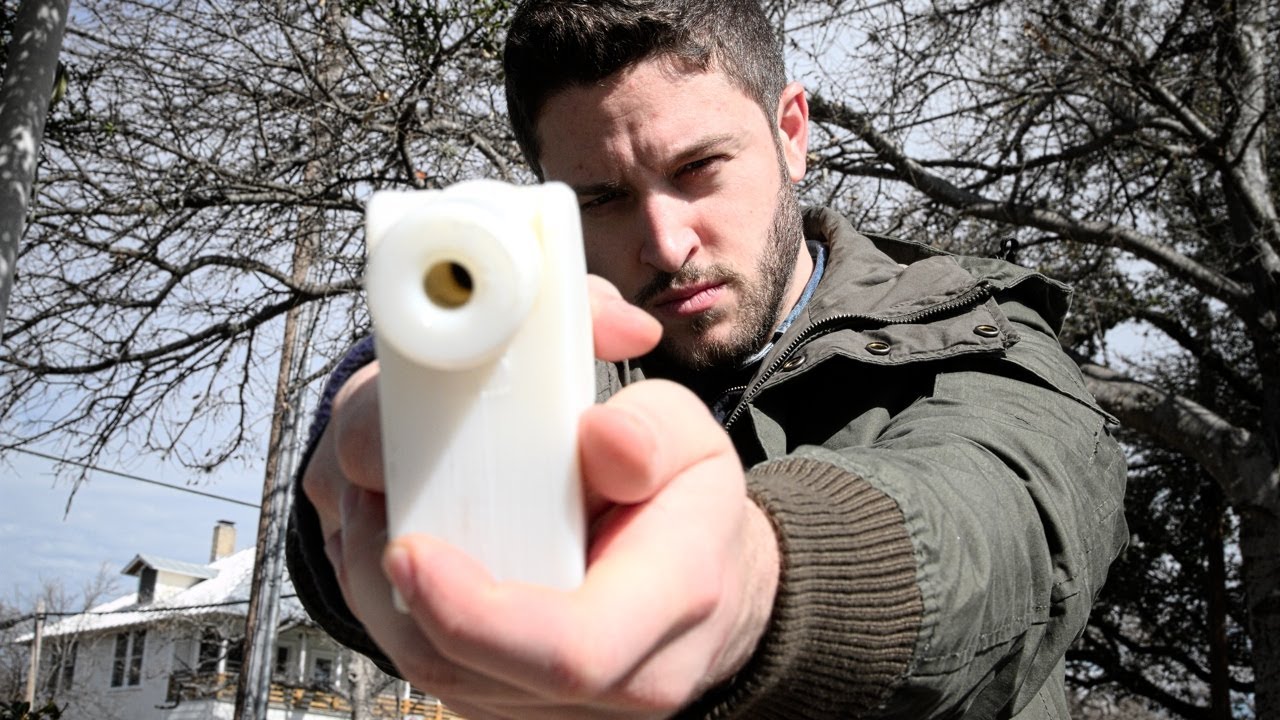 Cody Wilson best known for his 3D gun printing operation and other projects like Hatreon, has been #MeTooed in a weird jail bait hooker situation. A 16-year-old girl is claiming that Wilson paid her $500 to fuck her in a hotel room!
Cody Wilson, the owner of a company that makes untraceable 3D-printed guns who is wanted on an arrest warrant accusing him of sex with an underage girl, has left the U.S. and was last known to be in Taiwan, investigators in Texas said Wednesday.

Austin Police Cmdr. Troy Officer told reporters that the department was working with national and international law enforcement to locate Wilson, whom Officer said missed a scheduled return flight to the U.S.

Officer said it was unclear why Wilson went to Taiwan, but he added that a friend of the 16-year-old alleged victim told Wilson that he was under investigation before he left. The commander also said Wilson's name had been entered into a national law enforcement computer listing him as wanted for sexual assault of a child.

Investigators said Wilson met the girl for sex at an Austin hotel on Aug. 15 and paid her $500 afterward. A counselor for the teenager reported the accusation to Austin police a week later, saying Wilson met the girl online.
This is a pretty fucked up situation. Apparently the age of consent in Texas is 17 and not 16 which is why this has reached the level of criminal charges. But it is a joke to say that this girl was a victim. If we are to take the story at face value, this girl advertised herself on a prostitution website and willingly went to a hotel room where she had consensual sex with Wilson. It is doubtful that he had any idea she was 16 considering she was advertising herself on a hooker website called SugarDaddyMeet that's 18+.
This girl is not some innocent child. I don't give a fuck if she's technically not a legal adult or whatever. No innocent child prostitutes themselves on the Internet and reports their clients to the police.
It looks like this was some kind of weird setup. We've seen similar types of things happen to Julian Assange and even Brett Kavanaugh. Simple sex accusations regardless of if they are real or not are being used to destroy people. There's a very good chance that Wilson was entrapped and/or extorted in some capacity.
Wilson has really ruffled some feathers with his 3D gun printing operation which is the real reason why all of this is happening. He was all over the media the past month or so talking about his 3D gun blueprints.
He's currently in Taiwan and appears to have been there for completely unrelated matters. But now that there is a warrant out for his arrest in the United States, he has decided not to take his scheduled flight back. Taiwan doesn't have an extradition treaty with the United States, so it's hard to say where this goes next.