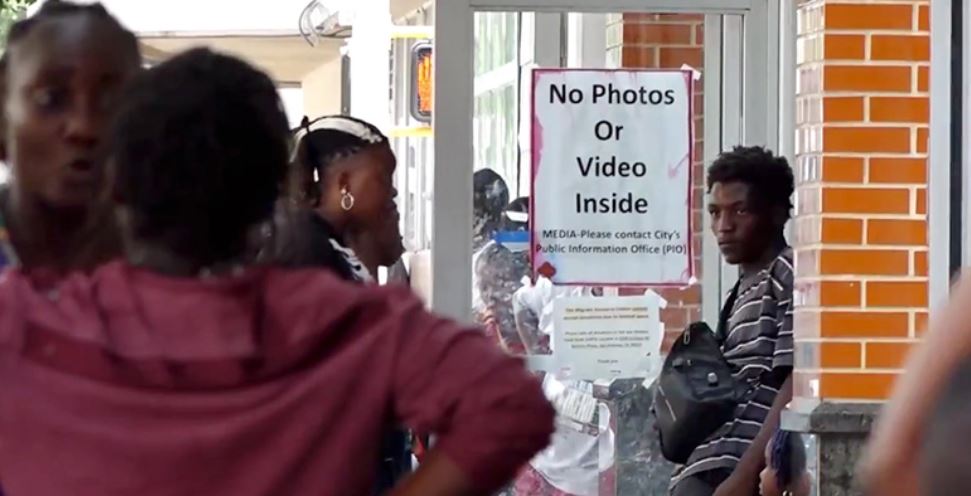 Somehow 350 invaders from the African nation of the Congo have ended up in San Antonio. This is the same country that is in the midst of a major Ebola crisis.
San Antonio officials scrambled this week to find French-speaking volunteers to help with hundreds of Congolese migrants arriving in the Alamo City.

"We didn't get a heads up," Interim Assistant City Manager Dr. Collen Bridger told KEN 5 after a group of 350 Congolese migrants arrived in the city unexpectedly. "When we called Border Patrol to confirm, they said, 'yea another 200 to 300 from the Congo and Angola will be coming to San Antonio.'"

Bridger told the local CBS affiliate that they are looking for volunteers who can speak French. "If you speak primarily French and can come spend six, seven, eight hours, that would be really helpful," Bridger explained.

The City of San Antonio apparently expected to be able to move the Congolese migrants along to Portland, Maine. "When we reached out to Portland Maine they said, 'Please don't send us any more. We're already stretched way beyond our capacity," Bridger stated. Instead, the City is now attempting to locate other localities that will accept these migrants.
What a disaster this is. Why would anybody from the Congo be allowed in considering what is going on there?
Where's the Center for Disease Control?
What about national security?
WTF is going on? This is completely fucking insane and nothing is being done about it. Why not just say that anybody anywhere in the world can be an American citizen and vote? Why even have borders? What's the point?