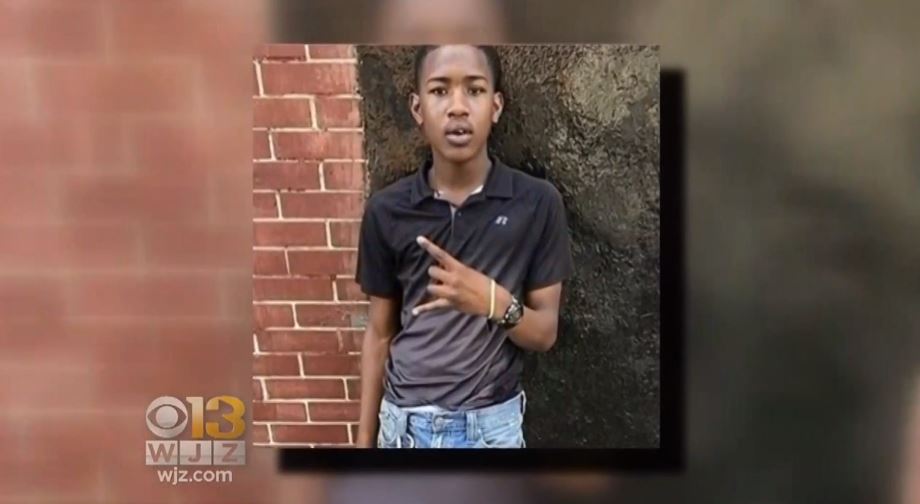 Wow, I'm shocked. Another dead nigger who had a gun and drugs on him.
The city of Baltimore has a problem with murder, crime and violence. This is directly due to the city's high population of niggers. They just saw there 100th murder this year and not surprisingly it was another case of nigger on nigger violence.
CBS:
Two teenagers have been shot to death on Baltimore's streets–the latest a 16-year-old boy–as the city surpasses 100 murders for the first time this year.

The 16-year-old, who friends told WJZ Investigator Mike Hellgren went by Streetz or Jordan, was shot near a basketball court at the Mary Rodman Recreation Center in the southwest part of the city Tuesday around 8:20 p.m.

They plan a candlelight vigil Monday night at New Era Academy in Cherry Hill where he once attended classes.

"It's sad," said Kim Humphries, whose young son attends Rodman Elementary adjacent to the murder scene. "The victims keep getting younger and younger. I just feel for his family."

…

Police Commissioner Darryl De Sousa called the violence "unacceptable." He said the teen was also armed "with a .380" in his pocket and "known to police." Police also said the teen had drugs on him.
This is the same city where blacks rioted against the police because the Jews told them that they were part of the KKK. The police were the only thing keeping them from killing each other, so without any real policing, niggers are going to behave like niggers.
We are undoubtedly going to see many more murders as we enter the summer months. With more blacks roaming around outside, this will lead to more confrontations and inevitably more dead niggers.
At this rate, Baltimore might just become the nation's capital for dead nigger disposal.